Salman Rushdie releases new novel six months after stabbing attack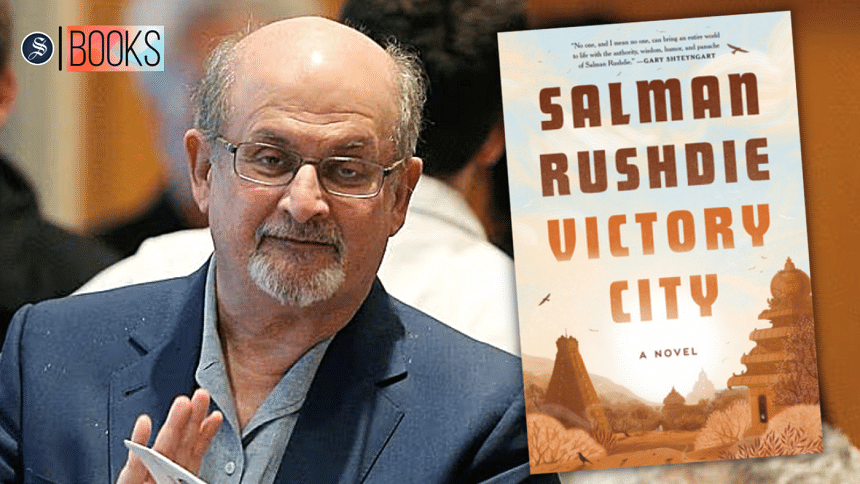 NEW YORK, Feb 6 (Reuters) - Salman Rushdie's new novel Victory City (2022) was published on Tuesday, February 7, nearly six months after a man repeatedly stabbed the writer onstage during a lecture in New York state in what was widely condemned as an attack on freedom of expression.
Rushdie, 75, was blinded in his right eye and his left hand was badly injured by the stabbing, which happened more than three decades after Iran instructed Muslims to kill Rushdie because of what religious leaders said was blasphemy in his 1988 novel, The Satanic Verses (Picador USA, 1997), first published in 1988.
Rushdie's upcoming 15th novel will be published by Penguin Random House and takes the form of a translation of a mythical epic originally written in Sanskrit about the Vijayanagara Empire that ruled over much of the southern end of the Indian subcontinent in the 14th century.
Since the attack, Rushdie has struggled to write and has suffered nightmares, he told the New Yorker magazine in an interview published this week. He called the man charged with his attempted murder, Hadi Matar, an idiot in the interview.
"All I've seen is his idiotic interview in the New York Post," said Rushdie, who was born in Bombay, now Mumbai, and raised in a Muslim family. "Which only an idiot would do."
Matar, 25, told the Post in a jailhouse interview shortly after the stabbing that he thought Rushdie had insulted Islam.
After Ayatollah Ruhollah Khomeini, then Iran's supreme leader, pronounced a fatwa, or religious edict, calling for Rushdie's death, the writer spent years in hiding under the protection of British police. But in recent years he lived more openly and was often seen in New York City.