Revisiting 'The Midnight Library' and the beauty of a flawed life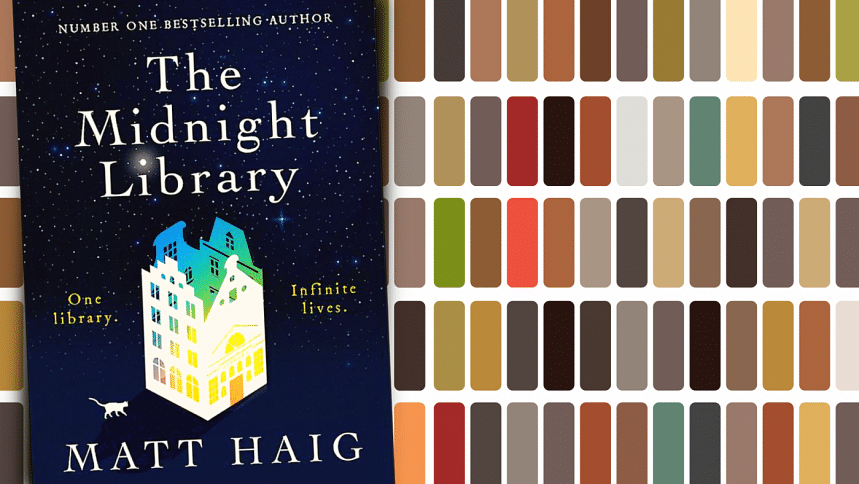 Moments after Nora Seed overdoses, she wakes up. 
"Even death was something Nora couldn't do properly"
Instead of the painless, dark nothingness she had hoped for, Nora ends up in a library. An in-between where she is not quite dead, not quite alive. A place where time stands still at 00:00:00. 
The infinite books stacking this library, however, are all about Nora. Each hardcover spine contains the story of how Nora's life would have turned out if she had chosen differently—if she had picked a different career path, moved to a different country or married a different person.
In his novel, The Midnight Library (Penguin, 2020), Matt Haig writes of a disillusioned woman who weaves in and out of any life she desires, taking inspiration from Sylvia Plath's fig tree metaphor in The Bell Jar and quantum mechanics' Schrödinger's cat. The life Nora lived, the one she was so deeply unhappy in, is only one of infinite lives she—or rather, the infinite Noras of alternate universes—exists in.
The Midnight Library, which spent 40 weeks atop The New York Times bestseller list, won the Choice Award for Fiction on Goodreads and is unavoidable on 'BookTok', clearly resonated with readers. It is not surprising why, since Nora's library adventure, her chance for a do-over, is one that many would kill for. Everyone, no matter how accomplished, has at some point fallen to the temptations of the 'what-ifs'. Everyone, at some point, has desperately wished they could go back and do what they did not or undo what they should not have done. After all, there are few things as common to the human experience as regret and disappointment. 
Haig's novel is not a particularly thrilling book, but not all books need to be. The story is linear and, at times, a little predictable, but there is something beautiful in Haig's simplicity. As if he is only rehashing a story that is already in our heads, something we already know to be true but cannot admit, buried just underneath the surface. The Midnight Library champions the beauty of an ordinary, flawed, stable, 'boring' life and so it makes sense for the novel to be peacefully still. There is great merit to be found in its quiet brilliance. 
Whenever Nora feels the pang of dissatisfaction while in an alternate life, she is transported back to the library where she can try again, and again, until she finds the life she wants to continue. But if given this chance—why settle on one life? Why not explore different lives for as long as you can? In today's age, when waiting more than two seconds for Google to load its search results is preposterous, constant engagement is a given. And Nora has the chance to discover new and different worlds, to never be without the constant excitement that comes from exploration. 
For a while, Nora changes lives like they mean nothing, as if a life that offers anything less than perfection is not one worth living. But this type of existence quickly sours and Nora finds that disappointment is inevitable. Life, as a consequence of its realism, is disappointing. Whether she is a rockstar, a philosopher, a glaciologist or a suburban mother, there is always some dark shadow or flaw in life—a dead parent, a dead sibling, a dead friend or a dead cat. 
The idea that in some life, somewhere, where things happened differently, you get to live a perfect life is a fallacy. It is an idea we desperately cling to so as to not feel bad or ungrateful about wanting more. Haig reminds us that excitement is rarely what our souls crave, and that sometimes the most beautiful way to live is simply to accept life's faults and flaws instead of yearning for impossible fantasies. 
Alifa Monjur is studying commerce and law in Sydney.