Race and unease in Mohsin Hamid's 'The Last White Man'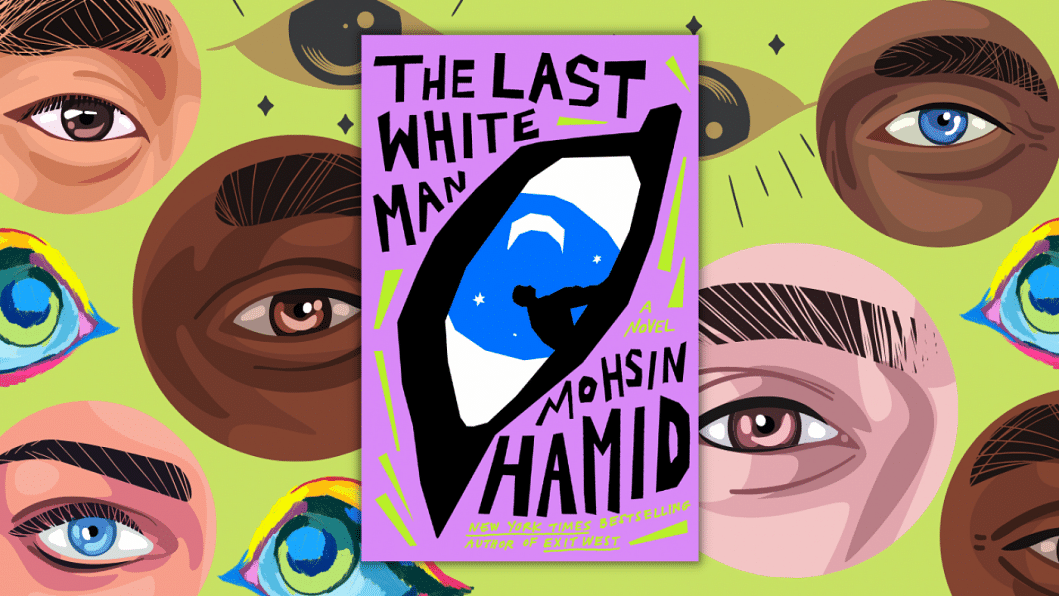 Reading through Mohsin Hamid's latest novel, The Last White Man (Penguin, 2022), I am instantly reminded of an almost forgotten novel by the Nigerian writer A. Igoni Barrett, called Blackass (Chatto Windus, 2015). The story revolves around a Black man who wakes up one day to realise he has turned white. In Hamid's novel, the opposite happens: it is set in a small, white-majority town where the inhabitants are slowly turning brown. At the time, Igoni Barrett's novel felt like an interesting, Kafkaesque way to respond to the politics of the time. Now in the hands of Mohsin Hamid, it feels a little late, a little stale.
Mohsin Hamid arrived in the literary scene at the start of the new millennium, promising to be Pakistan's homegrown successor to the mordant wit and casual brilliance of Hanif Kureishi and perhaps to the great Upamanyu Chatterjee. In this regard, his debut, and still his best novel, Moth Smoke (Picador, 2000), is a fine story of infidelities, crime, and loss, centering around the character of Darashikoh Shezad, a banker and former college-boxer with anger issues.
In The Last White Man, Hamid uses an anodyne, clinical voice to set an atmosphere of unease. The unease of a white society panicking within, as a wave of darkness intrudes their skin, turning them impure, perhaps wild. The imagery of small town racism should, in theory, serve as a great setting for Hamid's Kafkaesque turn, who could have used this to knot down a comedy that pierces through racism in a sort of "South-Asian immigrant" version of Paul Beatty's The Sellout (Farrar, Straus and Giroux, 2015) way.
But Hamid's novel is none of that. Its main characters, Anders and his girlfriend, Oona, are mere vehicles used to document the reactions of this small town coming to terms with their predicament. That they—the former whites—are so uncomfortable is proof that persons of colour have been part of their existence.
But Hamid makes little, if any, mention of them. Other than a cleaner at Anders' workplace, who is given perhaps a page or two of thought, I do not remember any other person who had been originally non-white. The absence of how they have reacted to this phenomena is surely a missed opportunity.
Moreover, the writer really seems to be behind schedule on how far we have come in our conversation regarding the internet. He begins one chapter talking of the subjectivity of truth online in the most basic sense and expects us to think it's interesting.
Even the voice he uses becomes cloying at one point. He overdoes it. As Anders offers to train the cleaning guy at work, the man replies, "…no, and then he added, less abruptly, and not with a smile, or not with a smile on his lips, although perhaps with one in his eyes, it was difficult to tell, honestly it could have been the opposite of a smile, and with that peculiar expression, the cleaning guy added, what I would like is a raise."
If a weak punchline as this needs such a convoluted and unappealing sequence; perhaps it is not worth it.
Essentially, it is complacency that taints the novel. Otherwise, no editor would let a  line like that stay. There comes a time in every successful, major writer's career when they must recognise the slump and, in my opinion, fall back on the beauty that made them who they are. They must go back to the comedy, the third world cynicism, the waggling of a satire amidst the threat of army boots, to rescue themselves from irrelevant writing. For Mohsin Hamid, I believe that time is now.
Shahriar Shaams has written & translated for SUSPECT, Adda, Six Seasons Review, Arts & Letters, and Jamini. Find him on twitter @shahriarshaams.