A memoir that unpacks faith, survival & hope
In 'Hijab Butch Blues' (The Dial Press, 2023), Lamya H recounts how a queer South-Asian Muslim girl can be both, can be more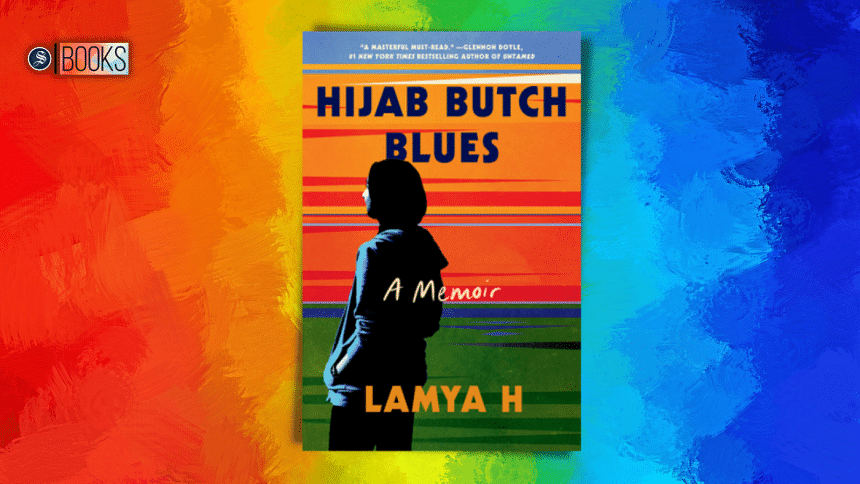 A reader, in their lifetime, will pick up a book that will bring a breath of fresh air and will stay with them long after they have finished reading it. This book will cause a shift in their perspective, and the reader will be left with a new lens through which to view and understand the world. Lamya H's Hijab Butch Blues is one of those books. 
The title is a nod to Leslie Feinberg's groundbreaking novel in exploration of queer identities, Stone Butch Blues (Firebrand Books, 1993). Hijab Butch Blues is a memoir where the author recounts their experience growing up as a queer South-Asian Muslim girl in an unnamed Middle-Eastern country where her "mother isn't allowed to drive", later navigating life in the United States as a visibly Muslim, brown, gender-non conforming young adult. Throughout the book, Lamya draws parallels with figures and stories from their religion, discusses their interpretations, and connects them to their own life. The book gives a strong, clear voice to identities forcefully left in the shadows by various forms of bigotry.
The book begins with a teenage Lamya, who, isolated and alone, "wants to die". Or rather, as she later clarifies, she wants to disappear. As she keeps discovering things about herself that makes her realize she is different from those around her, she also discovers the story of Maryam, which makes her consider for the first time that perhaps she is not alone in how she feels. 
In a daringly refreshing approach, the author separates patriarchy from Islam and demonstrates what it could be
Lamya H spent their early years in a deeply stratified society, where class mostly corresponds to race and one's position in society manifests in almost all aspects of daily life, not to mention the deep-rooted oppression of sexism and gender-binaries. Their life is different when going to college in the United States, but it doesn't protect them from the everyday aggression—be it major or minor—of a country where those hierarchies still exist. 
One of the persistent struggles in the author's life is being othered by people around her. For her family and community growing up, her questions and thoughts were too scandalous, borderline blasphemous. For her extended family, she is too religious. For some members of the queer community, her adherence to religion means perhaps she is not part of the community the same way they are. With her muslim peers, she can't be completely open about her queerness. Everyone would like the author to choose being one or the other, ignoring that you can be both, you can be more. Despite all this, Lamya soldiers on and continues learning, growing, questioning, eventually finding a place and people to call home, taking the reader along for the ride. 
A defining characteristic of the memoir is how deeply embedded religion is in the author's life—they don't shy away from living their life as their authentic self. She asks the hard questions, offers her own interpretations, and finds solace and guidance in her religion. Islam is a constant in her life. In a daringly refreshing approach, the author separates patriarchy from Islam and demonstrates what it could be—a spiritual guide that offers strength and comfort to those dealing with life's many troubles, not a strict enclosure of rules meant to suppress anybody who does not fit in. 
Lamya H's story is a story of survival, of hope. Their memoir is a lighthouse for those who are struggling to reconcile their queerness with their faith, and a helping hand for those who don't have these struggles but would like to extend kindness and empathy to those who do. 
Moneesha R Kalamder is an economist and writer.