JCB Prize for Literature announces 2021 longlist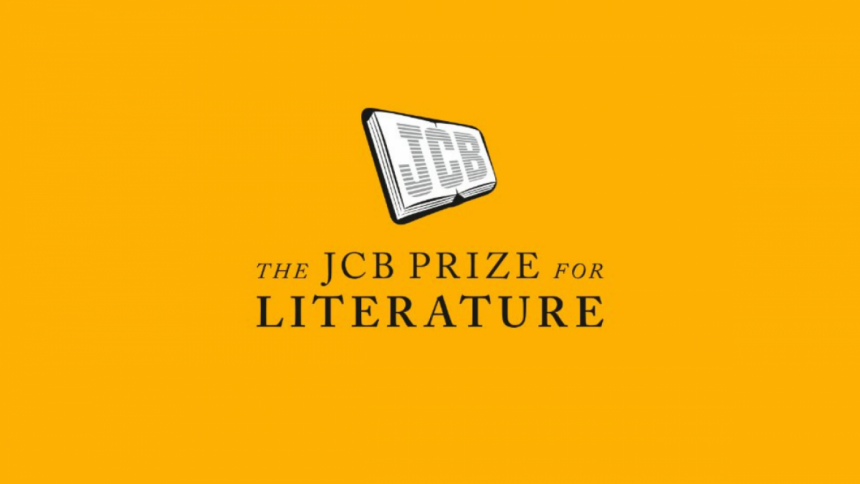 The longlist of the 2021 JCB Prize for Literature was announced on Monday, September 6. The fourth iteration of the Indian literary award will be overseen by a notable panel of five judges, including author and translator Sara Rai, who will act as chair, 2018 JCB Prize-winner Shahnaz Habib, designer and art historian Dr. Annapurna Garimella, journalist and editor Prem Panicker, and writer and podcaster Amit Verma. The annual competition, which has been hailed as "India's most valuable literature prize", offers INR 2,500,000 (USD 35,000) to its winner for distinguished work of fiction by an Indian writer working in or translated to English. "We looked for a focused gaze and a unique voice, one in tune with the setting and situations in the books that despite the rough edges were particular and at the same time universal", the jury said.
The 2021 JCB Prize longlist
The longlist includes six debut novelists and three translations from Malayalam—a language that two of the three past winners of the prize had translated from (including judge Habib, who translated Benyamin's 2014 Jasmine Days).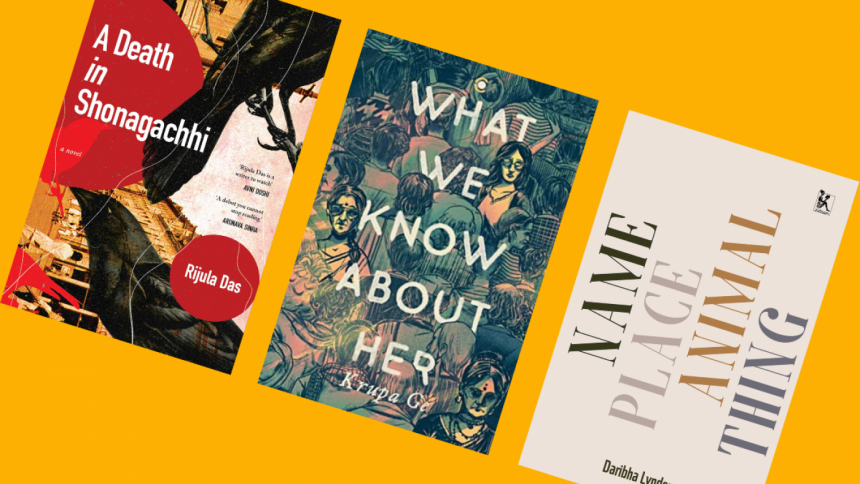 Among the longlist is Rijula Das' debut novel, A Death in Sonagachhi (Picador India, 2021), a deep dive into the Sonagachi red-light district in Kolkata, which is reputed to be the largest in Asia, with over 20,000 sex workers making a living in the area. The novel, with spatters of violence, tells the tale of the district through Lalee, who dreams of escape, and erotic novelist Tilu, who has fallen in love with her.
Other debutants include Krupa Ge, whose novel What We Know About Her (Context, 2021) has been described by the jury as a "mirror of how memory is constructed, […] not just the milestones but the smaller nuances that make it memorable".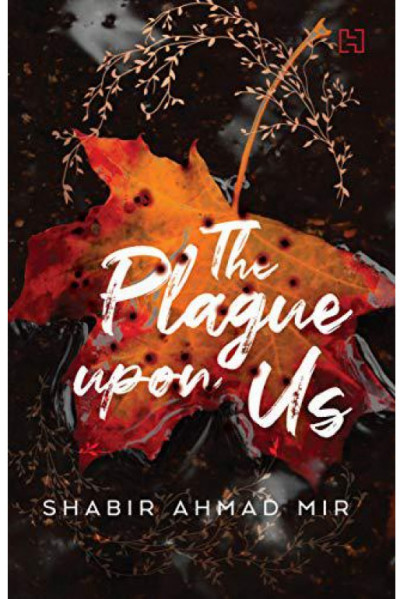 Daribha Lyndem, who was listed among Feminism in India's 'Promising Writers of 2021 and Beyond', sees featured her Name Place Animal Thing (Zubaan, 2021), a debut novella that treks through childhood, adulthood, and a bygone Shillong. Writer and poet Shabir Ahmed Mir, a recipient of the Reuel International Prize for fiction in 2017, sees nomiated his first novel, The Plague Upon Us (Hachette India, 2020), which retells the violent, militant times of 1990s Kashmir, "the plague" as witnessed by Oubaid, its conflicted narrator. 
Keerthik Sasidharan's The Dharma Forest (Penguin, 2020), too, sets its sights on a retelling, this one rather a Mahabharata reconstruction, where the Kurukshetra War is witnessed and felt by three main characters of the immortal Sanskrit epic. "It's a masterful and profound description of a layered and amoral world", said the jury. Lindsay Pereira rounds out the list of debutants with her multi-threaded and widely-praised Gods and Ends (Vintage Books, 2021), which weaves narratives from disparate voices in Orlem, Mumbai. "Each of the residents […] seem to be competing in being more malevolent and pathetic than the other, making each of them particularly foul, but Pereira doesn't offer any excuses for them, making them all unforgettable".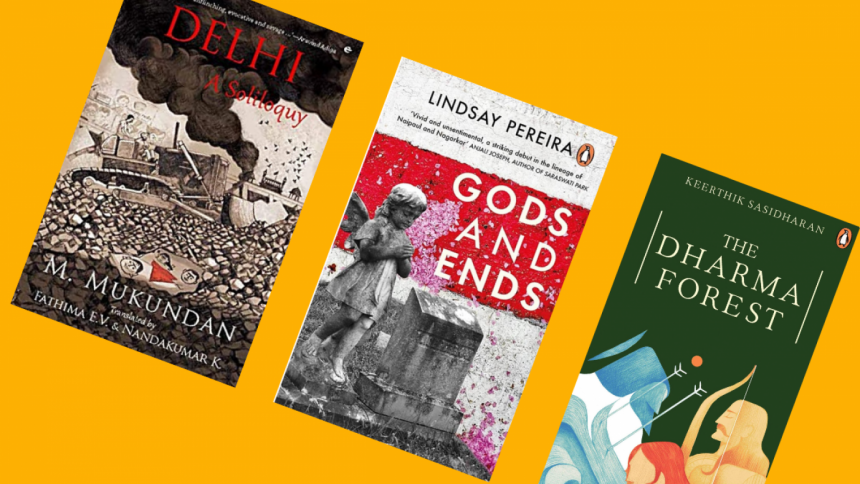 The 2021 longlist is not only for the emerging; M Mukundan, a pioneering Malayalam writer and winner of the Ezhuthachan Puraskaram, the highest literary honour given by the Government of Kerala, has based his Delhi: A Soliloquy (Westland, 2020) on his 40 year-tenure as Cultural Attaché for the French embassy. His novel has been translated by the award-winning Fathima E V and Nandakumar K. Fellow Malayalam writers, VJ James, whose debut novel had won the DC Silver Jubilee Award in 1999, and Thachom Poyil Rajeevan, whose works have been translated into over 14 languages, make an appearance on the JCB Prize longlist by way of Anti-Clock (Vintage Books, 2021) and The Man Who Learnt to Fly but Could Not Land (Hachette India, 2020) respectively.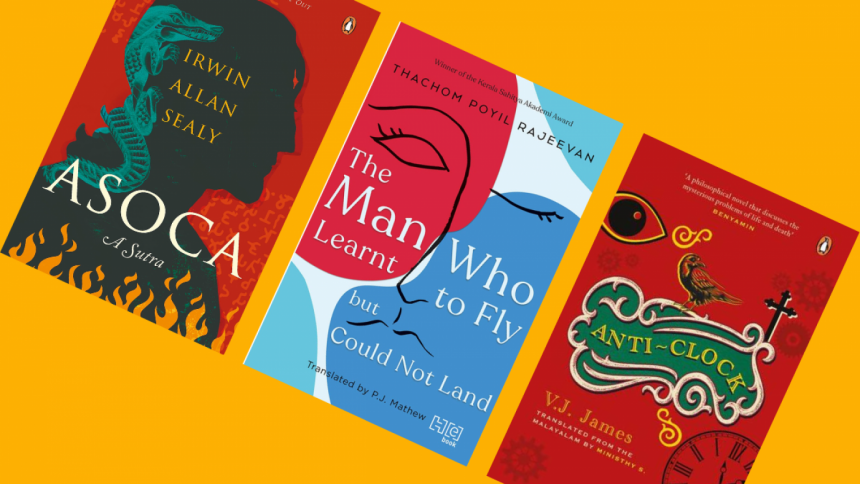 Irwin Allan Sealy, who received the Padma Shri in 2012 and was shortlisted for the Booker Prize in 1998 for The Everest Hotel: A Calendar, make the cut with his latest offering, Asoca: A Sutra (Penguin Viking, 2021), a historical novel "epic in scope and Shakespearean in drama". Asoca chronicles the life of the near-mythical king Ashoka the Great, with more personal detail than can be found in any textbook.
The shortlist of five novels for the 2021 JCB Prize will be announced on October 4, and the winner on November 13.
For more book-related news and views, follow Daily Star Books on Facebook, Instagram, Twitter, and LinkedIn.