DhakaYeah designs book cover for HarperCollins India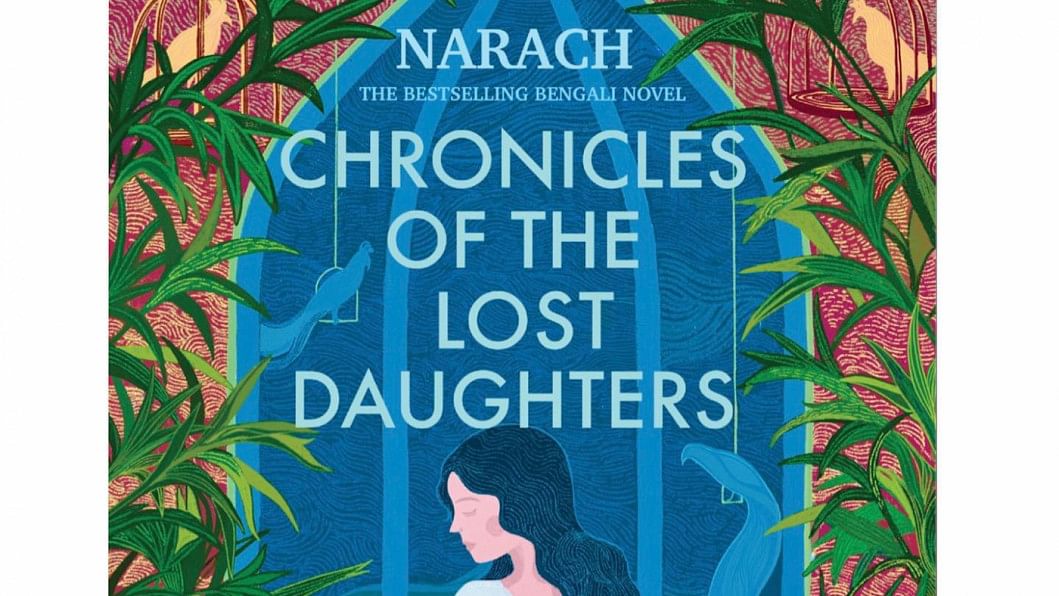 "The publisher wanted a Bengali illustrator to capture the sensibilities of that era", DhakaYeah shared on their social media last night. The popular group of Bangladeshi illustrators announced news of their book cover design for Debarati Mukhopadhyay's Chronicles of the Lost Daughters, translated to English by Arunava Sinha and published by HarperCollins India this year. 
The novel, first published in Bangla as Narach (2021) to much critical acclaim, is set in late 19th century colonial Bengal. 
An intriguing cast of historical figures marks the story—Nawab Wajid Ali Shah, Rabindranath Tagore, and Dr Kadambini Ganguly—as the book's characters converge from their respective turmoils—a young widow fleeing enslavement, a young rebel drawing closer to Brahma Samaj, and a shy musician impressing the Nawab of Lucknow with his artistry.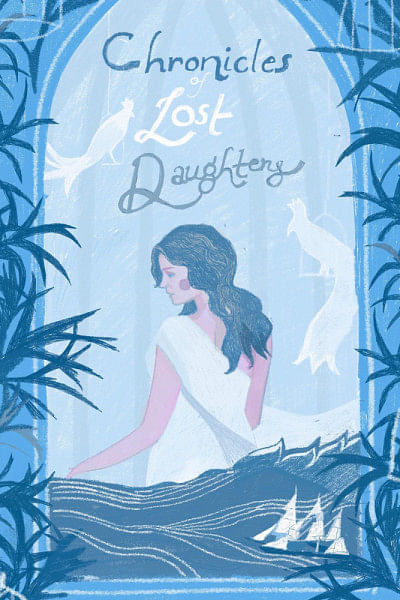 Given the book's premise, HarperCollins' decision to collaborate with DhakaYeah becomes easy to understand. The platform became popular on social media in 2017 when they began painting nostalgic scenes of old and present-day Dhaka with all its cultural icons: scenes in Sadarghat, the Buriganga river, Dhaka in the rain or during Ramadan. In 2021, DhakaYeah won the People's Choice Award at the Lahore Digital Festival for their artwork "The Break", in which a woman rests gazing at the Tara Masjid located in Armanitola. 
"The theme for this year's festival is POST REALITY", the illustrators had shared upon winning the award, "Our understanding of what is real has shifted so much that we are uncertain about what is the actual reality – be it the living world around us or the addictive augmented reality that we are observing through our digital screens."
HarperCollins commissioned the book cover from DhakaYeah last year. "DhakaYeah would like to thank the incredible team at HarperCollins who managed to complete the entire project over a few emails without a single phone call", they have shared. 
Author Debarati Mukhopadhyay is a bestselling author of contemporary Bangla literature and won the Sahitya Akademi Yuva Pursakar in 2021. Co-director of the Ashoka Centre for Translation, and an Associate Professor of Creative Writing at Ashoka University, Arunava Sinha  has translated over 70 books of fiction, poetry and non-fiction from Bengali to English and English to Bengali, having published his work in India, Bangladesh, Pakistan, the UK and the USA. His recent work includes the first English translation of Akhteruzzaman Elias' magnus opu, Khwabnama (Penguin India, 2020). 
Chronicles of the Lost Daughters is available on Amazon and will be available in bookstores in the Indian subcontinent soon.