DhakaYeah wins Alliance Française Pakistan - People's Choice Award at Lahore Digital Arts Festival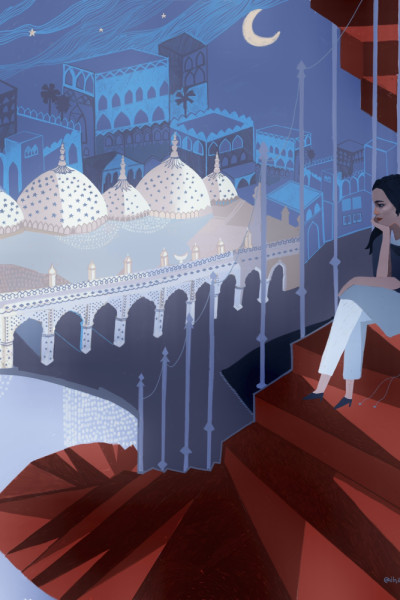 Lahore Digital Arts Festival (LDF) celebrates Pakistan's digital culture by gathering a community of artists and audiences to explore the convergence of art and technology. LDF intends to initiate conversations revolving around the accessibility of art and other mediums of creative exchange. The festival, organised last month, brought together people from different backgrounds with a hope to enhance digital creativity and diversify art in Pakistan and South-Asia.
DhakaYeah, a platform created by a group of anonymous illustrators, aims to represent the culture and traditions of the city. By using digital art as a medium to connect with people, the platform incorporates several elements revolving around life in Dhaka into their work. Earlier this year, a curator from LDF invited the DhakaYeah team to participate in the virtual festival. Their submitted artwork, The Break, won the Alliance Française Pakistan - People's Choice Award by bagging 577 votes.
DhakaYeah shared that it is inspiring to see people from different countries appreciate their hard work. Participating in an international festival is a huge privilege for them, and they would like to thank all their patrons and social media followers for helping them win the award.
The theme for this year's LDF was Post Reality. DhakaYeah's artwork focused on the distinction between regular life and digital spaces. DhakaYeah believes, "Our understanding of what is real has shifted so much that we are uncertain about what is the actual reality – be it theliving world around us or the addictive augmented reality that we are observing through our digital screens." In an attempt to represent Dhaka, the illustration also featured the majestic Tara Masjid located in Armanitola.