Books to better understand the Ukraine-Russia conflict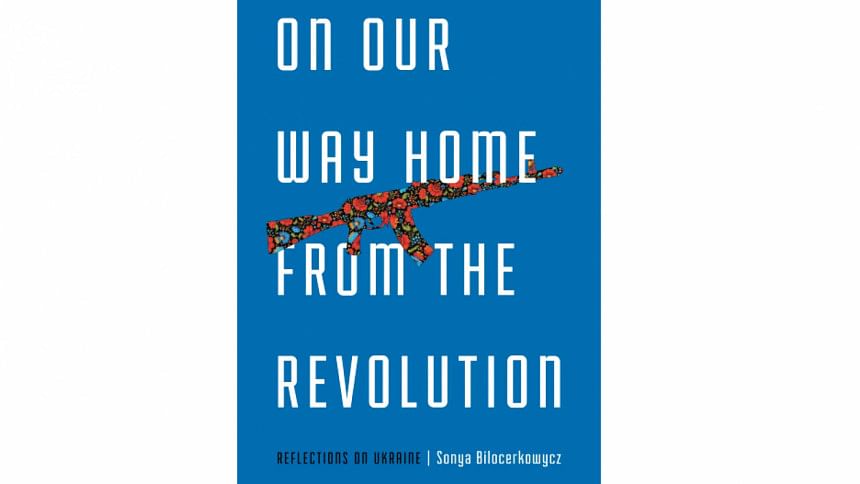 UKRAINE'S MAIDAN, RUSSIA'S WAR: A CHRONICLE AND ANALYSIS OF THE REVOLUTION OF DIGNITY
Mychailo Wynnyckyj
Ibidem Press, 2019
Mychailo Wynnyckyj, associate professor of sociology at the National University Kyiv-Mohyla Academy, was a regular commentator and analyst for English-language media outlets during the 2013–2014 Maidan protests and during the early years of Russian aggression in the Crimea and Donbas. In this book, Wynnyckyj offers the history of the ongoing war between Ukraine's Maidan and Russia—a conflict that was sparked in 2014, when the government attacked peaceful students and Ukrainians rallied against the corrupt Moscow-backed regime.
PUTIN'S PEOPLE: HOW THE KGB TOOK BACK RUSSIA AND THEN TOOK ON THE WEST
Catherine Belton
William Collins, 2020
Investigative journalist and former Moscow correspondent Catherine Belton begins the scope of this book from the fall of the Soviet regime, and unveils the story of Putin's and his KGB men's ascent to power. She taps into how Putin restructured the workings of the Kremlin "with a new generation of loyal oligarchs", as a result of which Russia experienced a revamped economy, with greater reach into USA and Europe.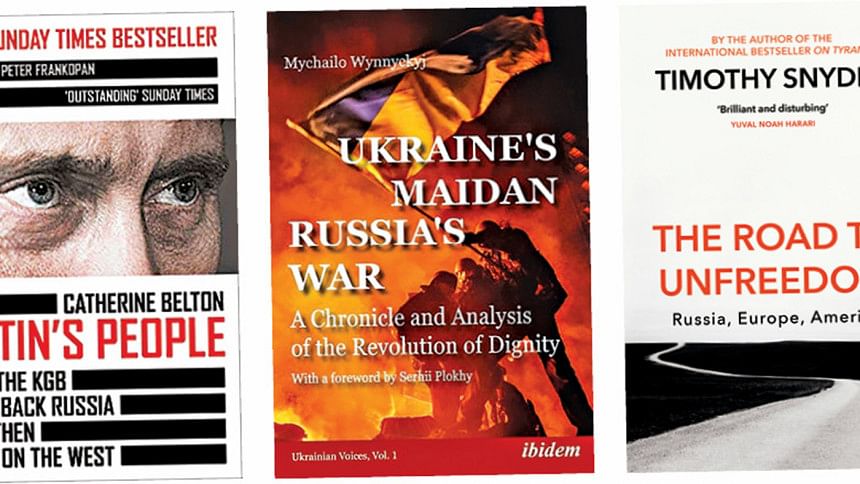 THE ROAD TO UNFREEDOM: RUSSIA, EUROPE, AMERICA
Timothy Snyder
Tim Duggan Books, 2019
Comprising a wide scope of research and personal reporting, Snyder, Levin Professor of History at Yale University, frames his analysis of Putin's Russia in his reliance on the philosophies of Russian-born Ilyin, who died in exile in Switzerland in 1954. Ilyin favoured Hitler and Mussolini, and proposed a Russian fascism that would dispel the effects of the 1917 Revolution. Snyder's retelling of contemporary events in Russia touch upon the role played by human and digital propaganda, and how Russia then attempted to export this policy across its borders.
ON OUR WAY HOME FROM THE REVOLUTION: REFLECTIONS ON UKRAINE
Sonya Bilocerkowycz
Mad Creek Books, 2019
A Fulbright grantee in Belarus, Sonya Bilocerkowycz, in her essays, writes of post-Soviet characters such as a Russian intelligence officer who found Osama bin Laden shortly after 9/11, a Ukrainian poet in conflict with Russian separatists, a relative who confronts Chernobyl, and more. As a member of the Ukrainian-American diaspora, she melds personal narrative with political analysis and commentary on Ukraine's history, culture, myths, tracing the trajectory of past revolutions to mull over the potential of future ones.