Book news: 'Banglar Rock Metal' charts history of Bangla band music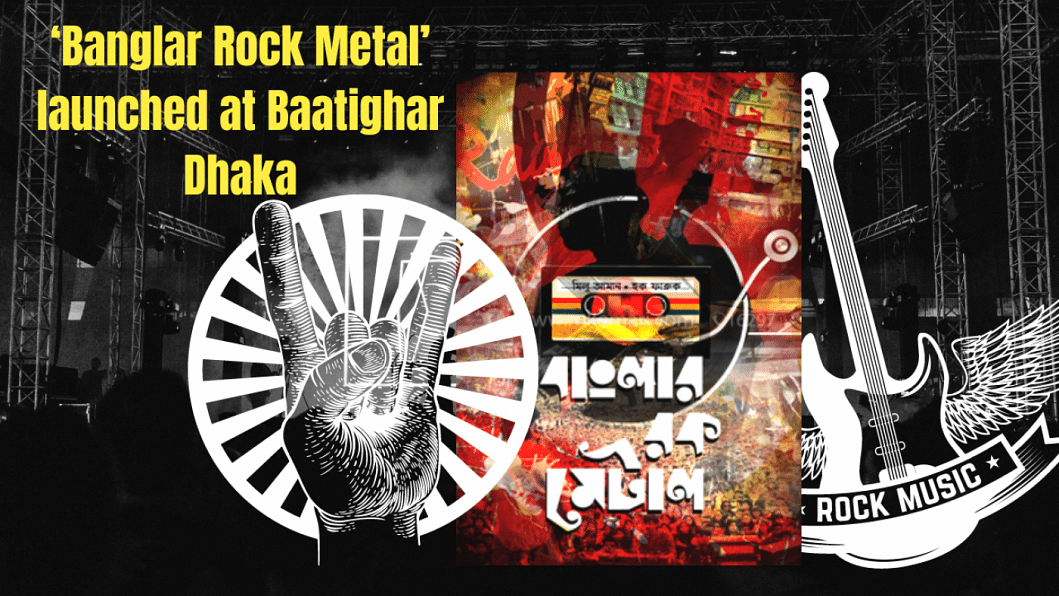 Banglar Rock Metal (Aajob Prokash, 2022), a book exploring the rich history of band music in Bangladesh, was unveiled at Baatighar in the capital's Bishwo Shahitto Kendro on August 5. The event witnessed the participation of several prominent musicians, music lovers and avid readers. 
The "Bangladeshi rock band encyclopaedia" is authored by music journalists Milu Aman and Haque Faruk, depicting the chronological history of 180 music bands in the country.
Hosted by musician and composer Joy Shahriar, publisher of Aajob Prokash, the launching ceremony hosted guests including Naquib Khan from Renaissance, lyricist Shahid Mahmud Jangi, Labu Rahman from Feedback, Maqsoodul Haque from Maqsood O' Dhaka, Hamin Ahmed of Miles, Sheikh Monirul Alam Tipu of Warfaze, and Arshad Amin of Rockstrata.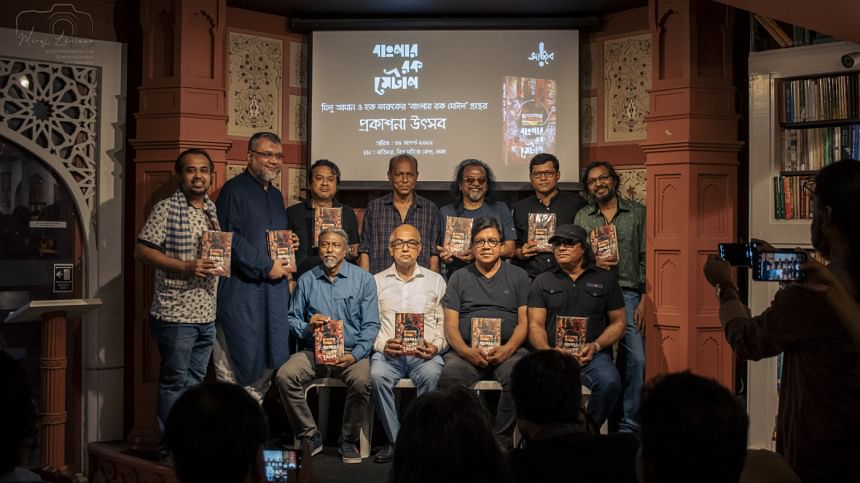 Through the publication, the authors wanted to present an authentic history of each band. "We have spent hours scouring the archives to find [out] more about bands from the 1960s. We also cross-checked the information with all the existing and even former members of the bands", Haque shared.
"This book is the greatest gift to our industry. I have always noticed small mistakes and errors while going through magazine articles and news reports featuring us. I am glad that this book presents the right information to our audience", said Tipu. 
"The makers could also go for short video productions as they would have a greater impact on today's audience", said Labu Rahman.
During his short speech, Arshad Amin talked about the inception of Bangladesh Musical Bands Association (BAMBA), which helped take the genre to new heights, establishing the concept of rock metal in Bangladesh. 
Hamin Ahmed, president of BAMBA, shed more light on the history and journey of band music in Bangla. "The path was not easy and there were several challenges involved. I am thankful that we are finally having conversations related to this industry", he stated. "Band music's contribution to the music scene has been prominent beyond borders. I believe there should be national awards recognising band musicians".
The 450-page hardbound book is priced at BDT 1,000 and is available online at Rokomari.com. 
Maisha Islam Monamee is a student of IBA, DU, and a freelance journalist who likes reading, scribbling, and blogging. Follow @monameereads on Instagram.