BOOK REVIEW: NONFICTION
Is Bhashan Char really the answer to the Rohingya crisis?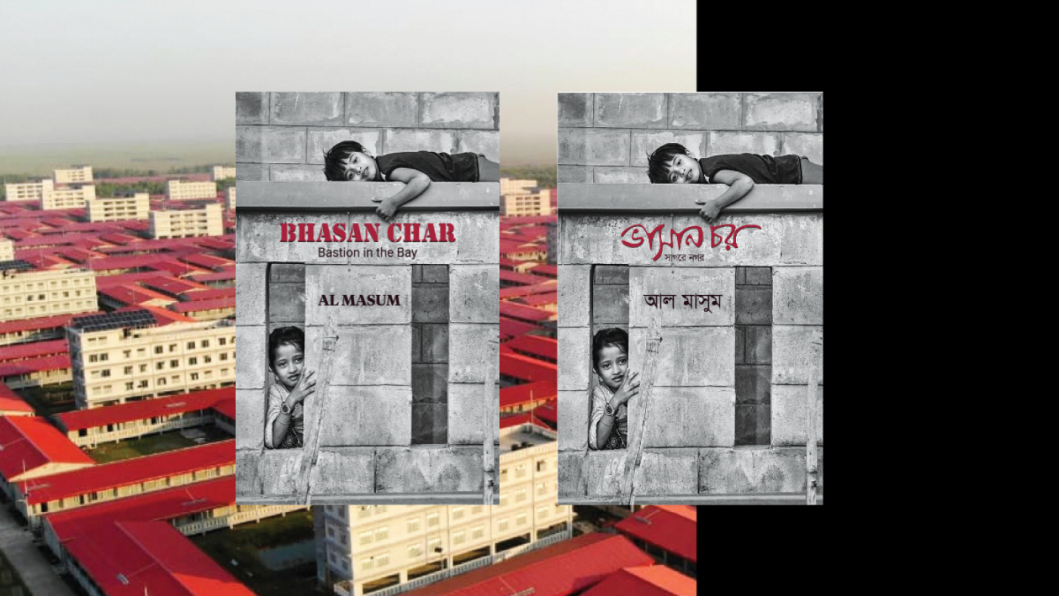 Bhashan Char has lately become a topic of critical debate in the refugee relocation discourse. It is a reality that comes with a harsh reminder of demographic changes within the Rohingya refugee camps in Cox's Bazar and the limits of a highly populated state in supporting an incredibly high number of foreign nationals living in its territory. After the textbook case of ethnic cleansing and genocide committed by the Burmese authorities in August 2017, as documented in the UN proceedings and noted by the International Court of Justice, more than 723,000 Rohingyas fled the province of Rakhine in Myanmar and took refuge in Bangladesh. Bangladesh was already hosting between 300,000 to 500,000 Rohingyas by then.
Bangladesh now hosts Kutupalong refugee camp, the largest refugee camp in the world, set up in 1991 for a meagre refugee settlement. This camp, along with some others in Cox's Bazar, is built on steep hillsides and prone to flooding and landslides during monsoons. Even though international agencies and the government have improved the situation in recent years, in July 2021, as per UNHCR, more than six refugees were killed, 12,000 refugees were affected, and an estimated 2,500 shelters were damaged or destroyed due to landslides and flash floods.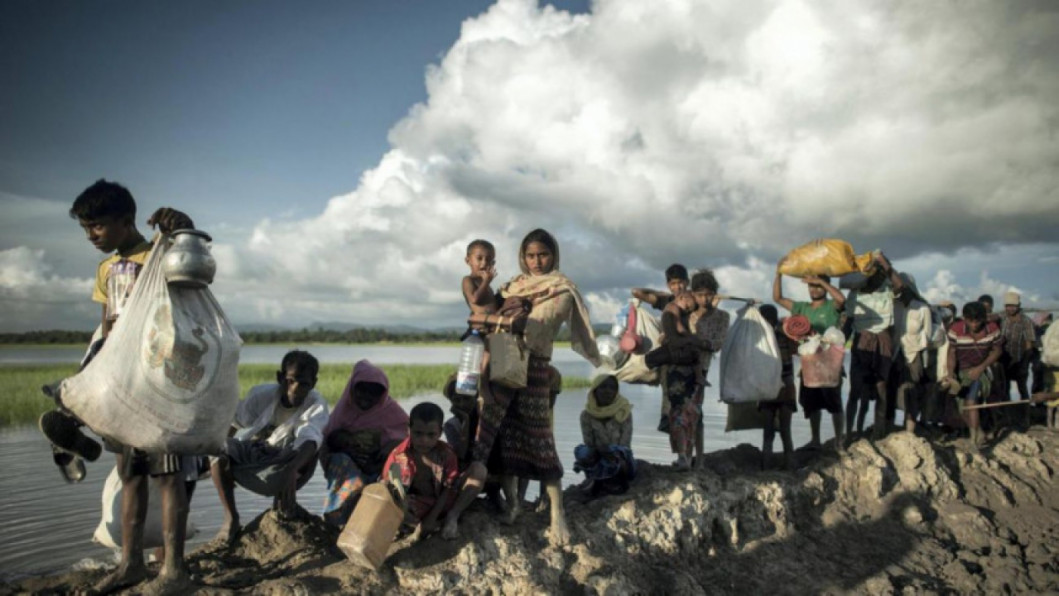 Another critical problem that remains for the government of Bangladesh and the international community is the population expansion in the camps. While the country is hosting 860,175 Rohingyas from 187,530 families, each with an average of 4.6 family members, most of whom live in a single room per family, one should note that camps present a staggeringly high population density of 40,000 people per square kilometre. This puts the entire community at risk, both in terms of public health and security; the latter due to the drug, human, and arms smuggling in Teknaf and Ukhiya Upazilas and intra-camp violence between refugee groups. Hence, providing temporary alternative shelters for the refugees often becomes a necessity for the host governments.
Amid these complex debates, Al Masum Molla, a young and versatile journalist, embarked on an ambitious project to document the life and livelihoods of the Rohingyas in newly built refugee facilities in Bhashan Char. His book, Bhashan Char: Bastion in the Bay (Agamee Prokashoni, 2021) is impressive and the first of its kind, available in both Bangla and English editions. Based on interviews and research conducted over several years' worth of visits to Bhashan Char and supplemented by an intelligent observation, the book offers balanced views between the realities and perceptions, facts and myths, and gaps and needs.
Molla identifies that the government, as a temporary solution to the expanding population problem, built a USD 350 million facility on Bhashan Char island, which has fresh water supply, uninterrupted power supply, agricultural facilities, cyclone shelters, health facilities, civic and teaching facilities, and a police station. In addition, Bangladesh's coastal disaster management capacities are well regarded, making the government confident that refugees will be safe and secure like any other Bangladeshi coastal community.
While the government's concerns and responses are clearly valid and transparent, the criticism primarily lies in whether Rohingyas are willing to go there, leaving their near and dear ones in Cox's Bazar. Many have raised concerns regarding Bhashan Char's emergency and logistical response preparations for refugees, humanitarian workers, Bangladeshi officials, and security personnel. Some would argue that relocations from mainland camps should be fully informed and voluntary, and the authorities should allow any refugee who wants to return to Cox's Bazar to do so on humanitarian grounds. In addition, sea-level rise, sustainability of fresh water supply and environment, and the psycho-social effect of "isolation" as a cause of "unrest" and crime source are being debated.
I was particularly intrigued by Molla's geo-morphological argument favouring Bhashan Char in the Meghna Estuary on the Bay of Bengal. He discusses that Bhashan Char can be a global model of protection from natural disasters, but the test lies in whether they will be as resilient as the coastal people. He aptly reminds us of the age of information and globalization, in which stifling information can lead to confusion and become a source of malicious rumours. The victim will be the Bhashan Char initiative itself. Molla nevertheless shows a sense of optimism that Bhashan Char can become an economic model if it can be linked with Bangladesh's blue economy and agricultural and entrepreneurial policies. Time will tell.
I think the book has critically addressed the problems that the Rohingyas and the international community raised, and Molla attempts to offer solutions to the issues that plague Bhashan Char or the complexity of the refugee crisis in Bangladesh. To his credit, the book succeeds in humanizing the rather dire situation. In his own words, "It is a strange love-hate relationship that the Bay has with Bangladesh. Yet, Bhashan Char, amid all that, has risen from the sea like a beacon of hope."
Shahab Enam Khan is Professor of International Relations, Jahangirnagar University, Dhaka.