Baatighar completes 17 years of readership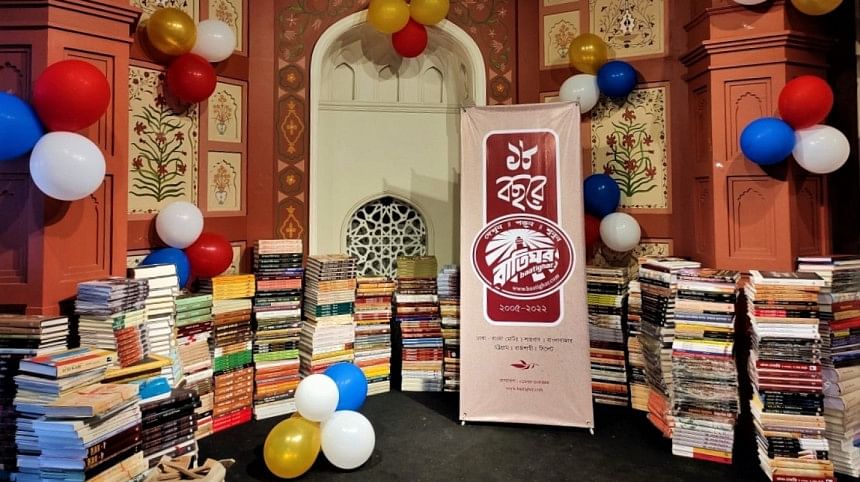 Popular bookstore and publishing house, Baatighar, has put together a two-day event, spanning over the weekend, to celebrate its 18th birthday. To mark the day's celebration, they welcomed readers, writers, readers, and admirers of the bookshop to spend a day of reading and book-talk at their Dhaka, Chittagong, and Sylhet outlets. Adorned in different colours, the book store was buzzing with children, teenagers, and adults, who had the opportunity to participate in an open talk and music programme during the evening. 
The store has also announced a sale over this weekend, June 17-18. Books published by Baatighar will be available at 30 percent discount and other Bangladeshi publications can be purchased at 25 percent off. "We witnessed great footfall in the afternoon and are glad that people came to the celebrations even amidst this gloomy weather," shared Zafar Ahmed Rashed, CEO and Chief Editor, about the first day of the event.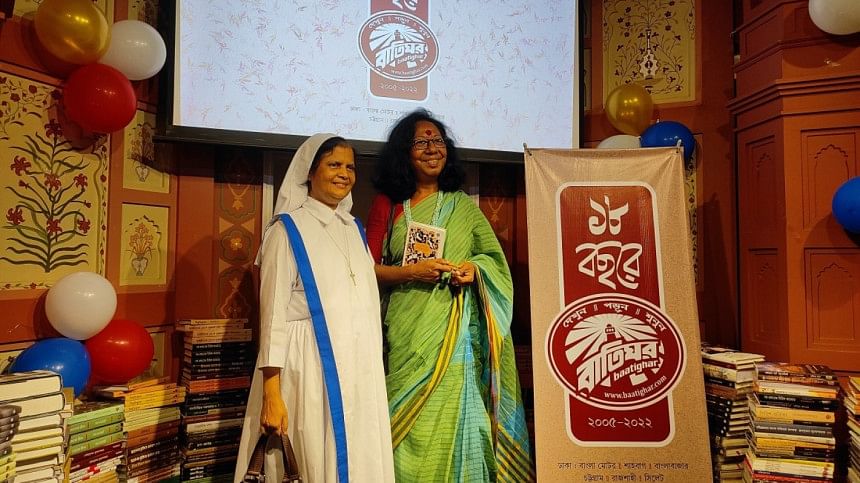 Among the various visitors, Professor Syed Mohammad Shahed, Vice Chancellor of Rabindra Srijanakala University, Professor Rehnuma Ahmed of Jahangirnagar University, Professor Geetiara Nasrin of Dhaka University, and Sister Reena Kush, the Principal of Mirzapur Kumudini Nursing College, graced the Dhaka outlet. Also present were actors Shahiduzzaman Selim and Aupee Karim, poet Shamim Reza, essayist Hamim Kamrul Haque, and Redwanur Rahman Jewel, proprietor of Nalanda Publishing House. 
One of the guests, Tanisha Chakma, sang three songs in French, Persian, and Bangla. Additionally, Gargi Ghosh and Maitreyi Ghosh performed several modern songs and Rabindra Sangeet. A number of the participants, including writers and book bloggers, enthusiastically took part in the open discussion. The bookstore will also be hosting various fun events today (Saturday), from 11 am to 9 pm.
Baatighar started its journey as a single bookstore on June 17, 2005, from a small house at the corner of Cheragi hill in Chittagong city, with a 100 sq. feet outlet. At present, there are three large-scale Baatighar branches in Chittagong, Dhaka and Sylhet and two smaller stores in Shahbag and Bangla Bazar. Authorities are currently planning to set up an outlet in Ghoramara, at the heart of Rajshahi city. The platform also started its virtual journey to make books accessible across the country and abroad. It debuted as a publishing house in 2009 and has produced around 300 books since.
On the occasion of their special day, Baatighar is launching a new book, Messengere Alaap, by author Salma Mostafa Nusrat. 
"We faced a few obstacles throughout this journey. The pandemic was a major setback for the entire publishing industry, and we, too, faced a huge loss. As we recover, we have another challenge posed by the rising popularity of e-books," Zafar Ahmed explained. In an attempt to adapt to the changing times, Baatighar has plans to work with the e-book industry within a year.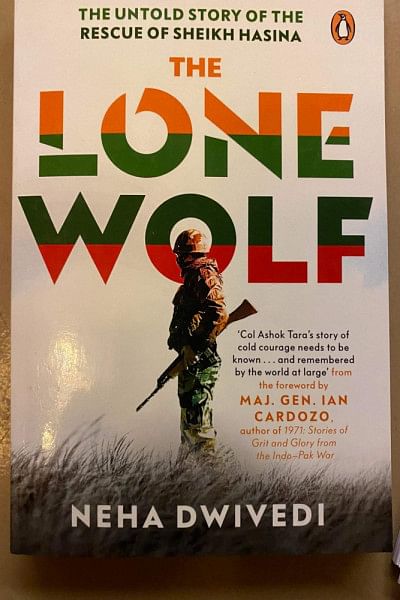 Other plans of the notable publishing house include setting up outlets across every division and one international outlet in Kolkata. Furthermore, they intend to expand their publishing business and work extensively with children's books. Talking of short-term plans, Baatighar wishes to launch 50 books this year. These include: Bangabandhu Tarikh Obhidhan by Ali Hussain Chowdhury and a translation of Indian writer Neha Dwivedi's The Lone Wolf, by Jamal Naser. 
Maisha Islam Monamee is a student of IBA, DU, and a freelance journalist who likes reading, scribbling, and blogging. Follow her, @monameereads, on Instagram.