Akbar Ali Khan: the "Learned" and self-critical scholar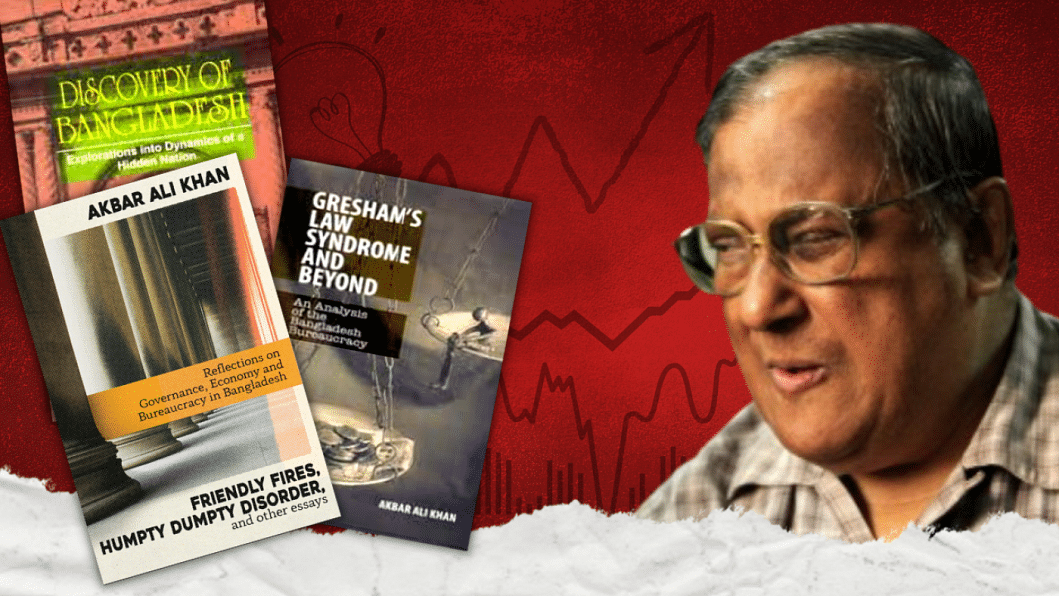 The luminous scholar Dr. Akbar Ali Khan was unique in more than one way. His personality and outlook combined his deep wisdom and scholarship both in the areas of history and economics, and his keen eye to analyse the society he engaged with. He was capable of being self-critical, particularly with regards to his roles and decisions as a civil servant. He writes in one of his books about an experience during his assignment as SDO in Habiganj. His decision to fine milk-sellers for adulterating their milk had backfired. This was exploited by other officers who manipulated the milk-sellers to pay them extra bribes, and the selling of milk mixed with water only increased (in Friendly Fires, Humpty Dumpty Disorder, other Essays, 2010). The culmination of his inclination to self-criticise and to critically analyse the system he served was later manifested in his book published in 2015, Gresham's Law Syndrome, and Beyond.
Dr. Khan's passing has left an unfillable void in the already shrinking civil society space; his voice was one that epitomised wisdom and courage. As a prolific writer who contributed in all the areas of his scholarship and life experiences, what shined most prominently in his work is his unfailing patriotism, and a craving to search for a path towards better governance.
His four books with The University Press Limited (UPL) reflect much of that. UPL has published Discovery of Bangladesh: Explorations into Dynamics of a Hidden Nation (1996), Pararthoparatar Arthaniti (2000), Friendly Fires, Humpty Dumpty Disorder, other Essays (2010), and Gresham's Law Syndrome, and Beyond (2015) by the author. The translation of his last book has also been in progress. Khan's journey started with UPL in the late 90s, and the commitment to disseminate his work will continue.
In  Pararthoparatar Arthaniti, which is now in its 20th impression, he points a direct and unwavering onus toward the government in quoting Will Rogers, "We should never blame the government for not doing something. It is when they do something is when they become dangerous." Khan demonstrates great pragmatism in this book by using keen wit and satire in expressing his insights and analysis of aspects of applied economics and governance.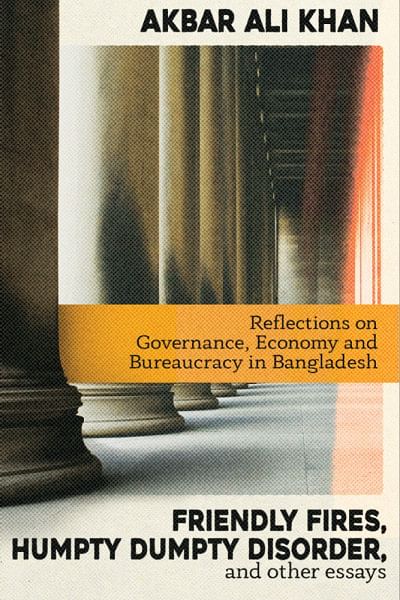 Friendly Fires, Humpty Dumpty Disorders, and Other Essays addresses policy issues and shines flashlights on governance blind-spots. It talks about budgetary issues at its very outset. This book was published when Dr. Khan was just out of office; he had just resigned from the Reforms Commission. At a time like this in his career, this book was a testament to what a morally obligated bureaucrat would look like—who had in his heart the importance of good governance for the greater good of his people.
Dr. Khan deeply felt that the process of reform cannot just end with acknowledgment of what needs to be changed; there must be accountability and commitment. In Gresham's Law Syndrome and Beyond, he details how the governance of Bangladesh is slipping into regress. He crafted chapters suggesting necessary reforms, structural changes, and strategies. Although the book appears to be a reflection from a former Cabinet Secretary at a first glance, Khan shows great historical grasp and economic analysis in the text.
Publisher Emeritus Mohiuddin Ahmed used to address Dr. Akbar Ali Khan as the "Learned". They had deep respect and admiration for each other. At the 40th anniversary celebration of UPL in March 2018, books and authors were honoured with the UPL Excellence Awards for being bestsellers and for having outstanding social impact.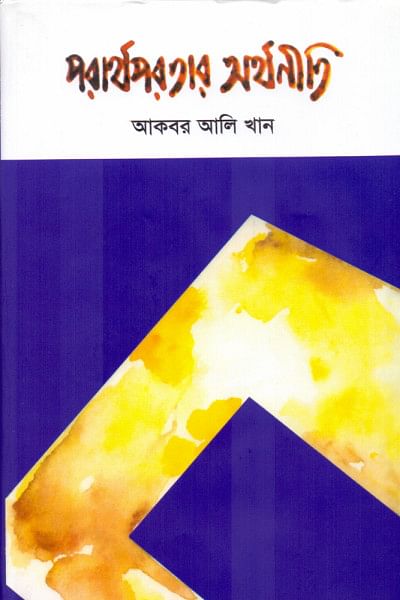 Two of Akbar Ali Khan's books, Pararthaparatar Arthaniti and Discovery of Bangladesh, were awarded in these two categories. We feel honoured that we could offer him this recognition during his lifetime. He was not only an author but also contributed in review and advice regarding the publication of other books at UPL.
Through his work, he had intended to carve out a place for the common man at the table of the elites. He intended to break down the jargons of economics, history, politics, and the theories behind it and make them palatable to the everyday readers. He inspired people to take part in shaping the tools and mechanisms that drive the governance of the state.
Books have shaped history and the many retellings of it. As Dr. Khan stated in one of his books, the truth comes to the historian in chunks because he was not there to witness it in real time. Hence, there are many retellings of the same story. Perhaps, one reading this work today might think of Dr. Khan's legacy differently.
While we grieve him, we also feel thankful for the insights he left behind in his books for the visionary leaders of today to learn from his lessons in governing this country.
Mahrukh Mohiuddin is Publisher and Managing Director, University Press Limited.