5 new books to read this week
Set in the backdrop of a nameless forest, the narrative of the play 'Ekti Moragachh O Charjon Narir Shopnobhongo' revolves around characters of William Shakespeare's creation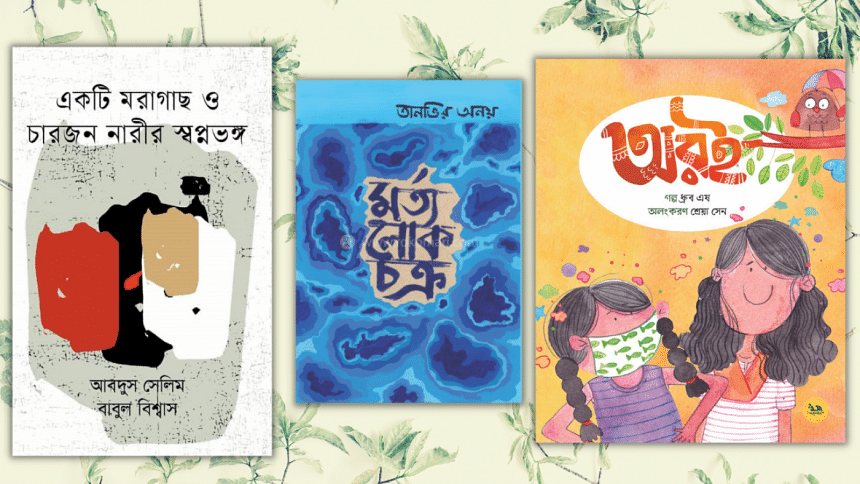 The month of Boi Mela may have ended, but the books published at the fair continue to draw attention. Here are five new titles one can read to retain the excitement around books.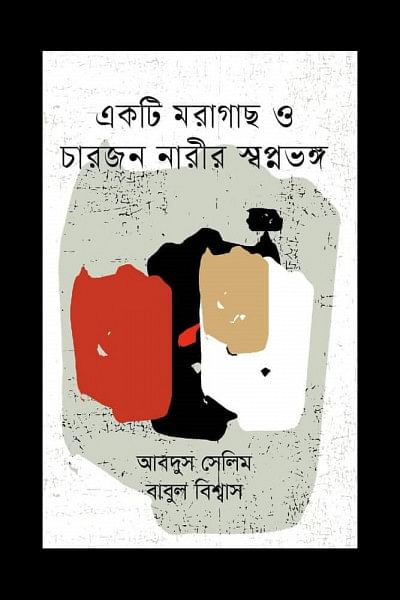 EKTI MORAGACHH O CHARJON NARIR SHOPNOBHONGO
Abdus Selim and Babul Biswas
Ananya, 2023
Set in the backdrop of a nameless forest, the narrative of this play revolves around characters of William Shakespeare's creation: four noblemen, their wives and lovers, woodcutter, and birds and animals that reside in the forest. Through the interaction of these entities, the main themes of the drama emerge—patriarchy, marginalisation of women, the struggles of human existence, class division, disunity of human needs, and the ultimate question, does our salvation lie in going back to nature and its primitivity? This work of magic realism brings forth Shakespeare's unparalleled skill of using allusions, metaphors and other rich narrative instruments, in the light of Macbeth and As You Like It.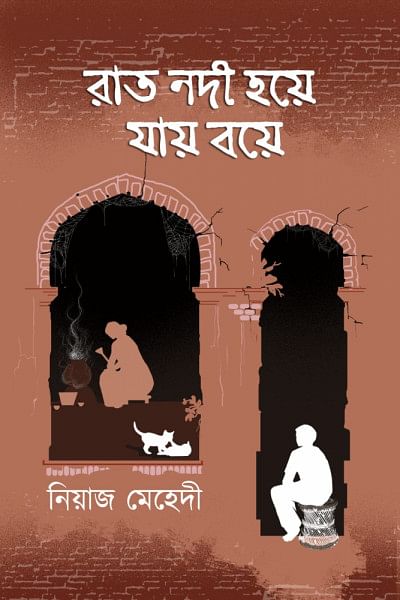 RAAT NODI HOYE BOYE JAY
Niaz Mehedi
Mowla Brothers, 2023
TRIGGER WARNING: Suicide and death.
The fourth novel by writer Niaz Mehedi, Raat Nodi Hoye Boye Jay is the coming-of-age story of a man named Hridoy who once had everything—a happy family and academic excellence. But one day, when a disaster strikes, his father loses his sense of direction and they end up in their old ancestral home. Finding himself completely desolate in his current situation, Hridoy hangs himself from a fig tree. An angel appears to him. Hereafter, jumping back in time to the 1990s, Hridoy, atop a bicycle, tries to find himself in a town and discovers a long kept family secret, along with love and adventure. 
MORTYALOKCHOKRO
Tanveer Anoy
Pendulum Publishers, 2023
Tanveer Anoy's fourth novel highlights the story of Promita, a woman on a journey of solitude and rediscovery of the self. Lurking in the background are issues of class disparity and religious segregation rampant in her society. The story narrates how Promita manages to adhere to her identity amidst these social and personal battles.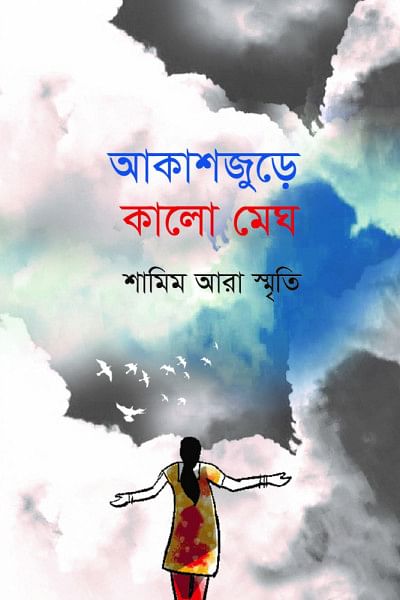 AKASH JURE KALO MEGH
Shamim Ara Smriti
Bangla Academy, 2023
Novelist Shamim Ara Smriti's newest book, Akash Jure Kalo Megh, follows the life of protagonist Shoma, a well educated and accomplished girl who comes from a middle-class household. She has attained the best education from top grade institutions and is flourishing in her workplace. However, bound by responsibilities and societal pressure, even an independent woman like Shoma is afraid to choose her own happiness. Readers interested in social drama and domestic life might find an interesting read in this text.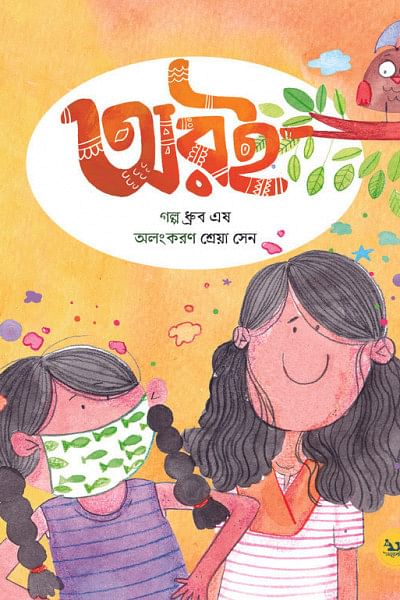 AUROI
Dhrubo Esh
Mayurpankhi, 2023
Written by Dhrubo Esh, who has previously authored Koo Jhik Jhik (Panjeri, 2019) and Rongdhonur Rong Shaat Ta (Adorn Publication, 2012), and illustrated by Shreya Sen, this children's book tells the story of little Auroi, who loves both Purnapipi and Tinapipi equally. Because of the pandemic, Auroi cannot visit them much—she only goes to their house once in the morning, once in the afternoon, and once in the evening. When, one day, Purnapipi shares with her a secret, Auroi wants to share it with Tinapipi as well. But will Purnapipi become upset that she told? This book is a delightful read for young readers not just for its captivating story but also for its rich, imaginative illustration.