Cyclone Amphan likely to hit Bangladesh on May 20
India Meteorological Department predicts cyclone likely to be "very severe", hit West Bengal and Bangladesh coastal areas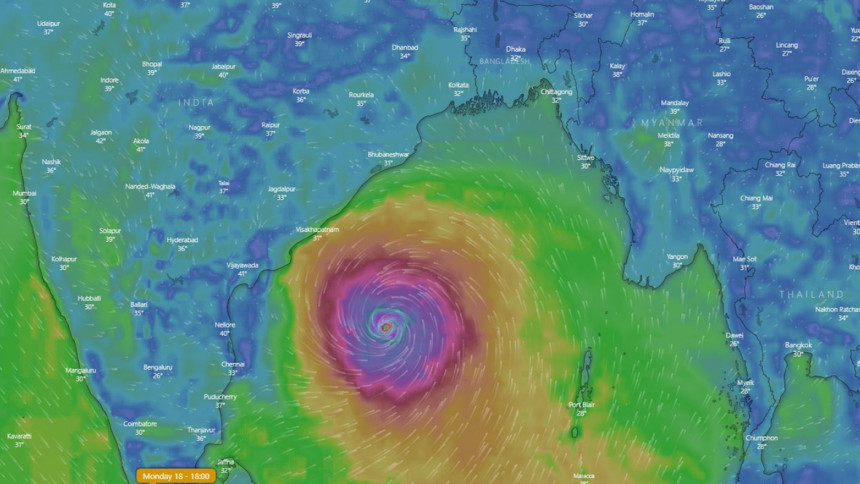 Cyclone Amphan is likely to intensify into a "very severe" cyclonic storm in the next 12 hours and cross coastal areas between Sagar Islands (West Bengal, India) and Hatiya Islands (Bangladesh) during the afternoon/evening of May 20, the India Meteorological Department (IMD) said today.
In its latest statement, the IMD said Amphan intensified into a severe cyclonic storm at 9am today and was 1,260km south-southwest of Khepupara (Bangladesh), 990 km south of Paradip (Indian state of Odisha) and 1,140km south-southwest of Digha (West Bengal).
"It is very likely to intensify further into a Very Severe Cyclonic Storm during the next 12 hours. It is very likely to move northwards slowly during next 24 hours and then re-curve north-northeastwards and move fast across northwest Bay of Bengal and cross West Bengal/Bangladesh coastal areas during afternoon or evening of May 20," the IMD said.