Masud Rana continues to be a pop-culture phenomenon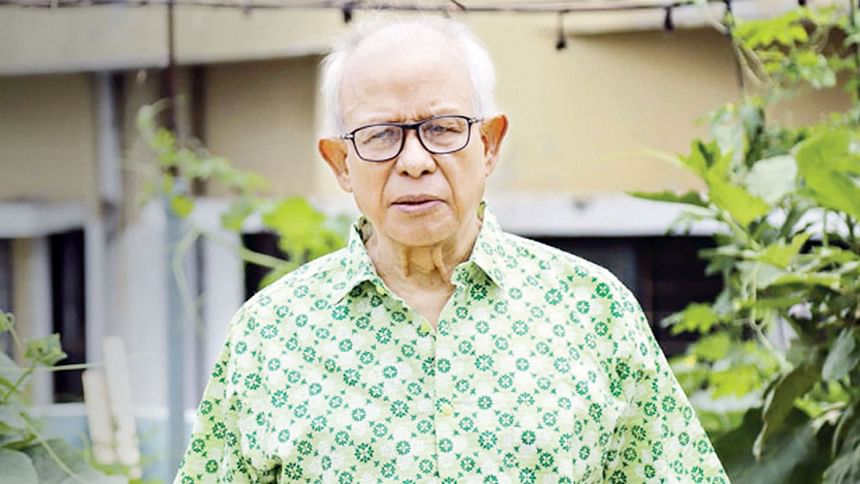 Eminent writer and author of the popular spy-thriller series "Masud Rana", Qazi Anwar Husain, passed away on January 19 after battling with prostate cancer. He was 86 years old at the time of passing. 
The popular author wrote numerous bestsellers which he published under his banner 'Sheba Prokashoni', which was established in 1960. 
The prolific writer had a dream of starting his own press, and with just BDT 10,000 from his father, he created Segunbagicha Press. The first book that was published from there was none other than the iconic 'Kuasha-1', which centered around a scientist/ detective called 'Kuasha', who wanted to eradicate evil from society by helping the distressed.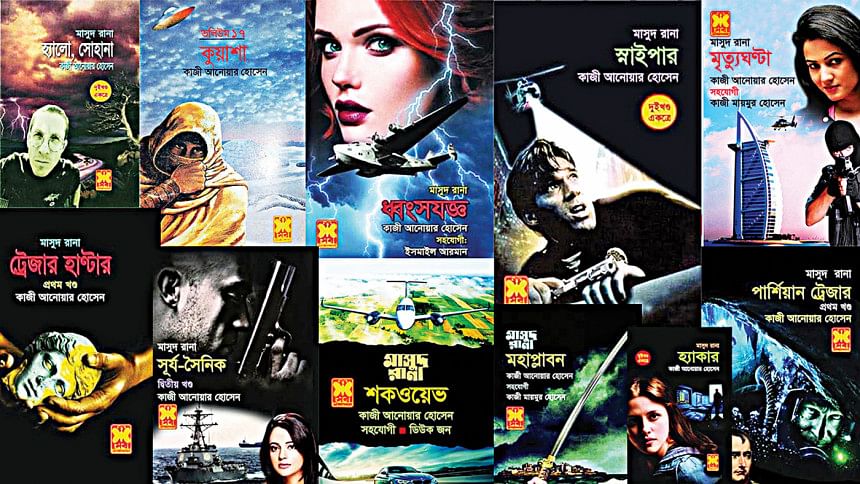 Qazi Anwar Husain's writing was strongly influenced by foreign detective stories, especially James Bond. After renaming the publishing house Sheba Prokashoni, Qazi Anwar Husain published the first edition of 'Masud Rana' book series titled 'Dhongsho-Pahar', in 1966.
"Dhongsho Pahar" was the first book in the "Masud Rana" series, and out of 467 published novels, the iconic character of Masud Rana appeared in 465 novels.
Sheba Prokashoni revolutionised the whole publishing industry by producing the first paperback books in Bangladesh, and translating world-renowned novels into Bangla for the readers. The publishing house has immortalised the characters 'Masud Rana' and 'Kuasha', among young readers.
Other notable novels from the "Masud Rana" series are: "Hello, Sohana", "Durgom Durgo", "Treasure Hunter", "Shurjo Shoinik", "Dhongsho Pahar", (The Destructive Hill), "Shockwave", "Snipper", "Mohaplabon", "Hacker", "Persian Treasure", and "Mrittyu Ghonta", among others.
 "Masud Rana" has been recreated numerous times in various media.
The first film made on the "Masud Rana" series featured Sohel Rana, and was released in 1974. The film was an adaptation of "Bishmoron". The movie stars Sohel Rana, Kabori and Olivia Gomez and it is based on the 11th story in the series, first published in 1967.
Interestingly, the first package drama ever made in Bangladesh was "Prachir Periye" (Beyond the Wall) based on Husain's novel "Pishach Dweep" (The Island of Evil). The serial, which aired in 1994, featured Bipasha Hayat as Sohana and Nobel as Masud Rana.
Production house Jaaz Multimedia is also planning on making three films based on the first three novels from the "Masud Rana" series, as announced in 2018. The films are: "Dhongsho Pahar", "Bharatnatyam", and "Swarna Mrigya".
Jazz Multimedia's Bangla version of "Masud Rana" will be directed by Saikat Nasir and will feature Russell Rana and Puja Cherry in lead roles.
Bangladesh-born Hollywood filmmaker and actor Asif Akbar will be directing the film "MR-9", which is a joint production of Jaaz Multimedia, and Avail Entertainment from Hollywood. The movie will feature ABM Sumon as the protagonist 'Masud Rana' in the film.
Qazi Anwar Husain's contribution to Bengali literature cannot be penned in just a few words. His books have left behind a legacy that affected both the world of literature, and the arena of entertainment. He is an integral part of our childhood, and he will forever be immortalized through his timeless creations.