'Govt scrutinising SSC wrong question paper distribution'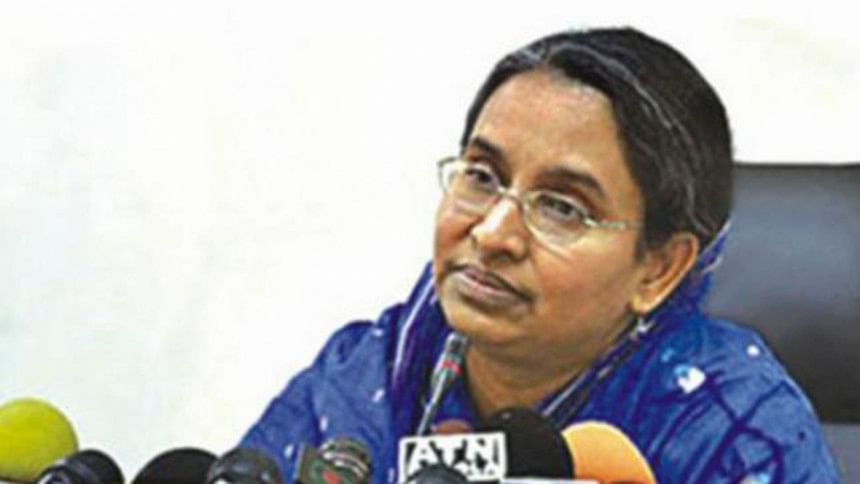 Education Minister Dipu Moni today said the government is scrutinising the allegation of providing wrong question papers among the students at several centres on the first day of the ongoing SSC and equivalent examinations.
The minister came up with the remarks while visiting an examination centre at Bakshibazar Alia Madrasa in the city.
Strict surveillance is ongoing to stop question paper leak, and will continue until the examinations end, she said.
"Social media platforms are also under close observation to this end," she added.
Talking to the reporters, the newly appointed minister said, "If any candidate needs to go out of the exam centre, he/she must leave the question paper in the hall room so that its spread through internet can be prevented."
Dipu Moni also sought co-operation from the media as well as the guardians of the candidates to stop leaking question papers.
On Saturday, this year's Secondary School certificate and equivalent examinations commenced with the Bangla first paper.
However, gross mismanagement reportedly marred the first day of the examinations as candidates at various centers across the country were given the wrong question paper sets of wrong syllabuses.
This year, a total of 21,35,333 students -- 10,70,441 boys and 10,64,892 girls -- from 28,682 institutions, have registered for the exams. The number of examinees rose by more than 1.03 lakh from last year.