'Steps to be taken to stop distribution of wrong SSC question papers'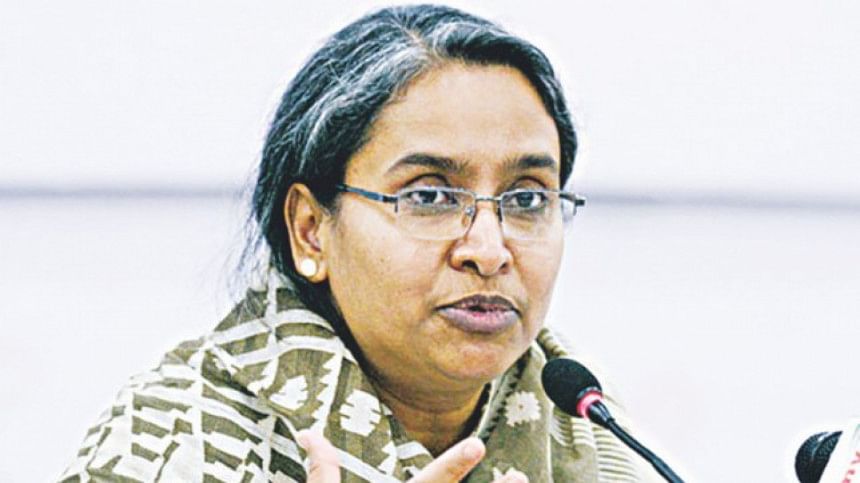 Education Minister Dr Dipu Moni today said steps will be taken to prevent the distribution of wrong question papers in the ongoing SSC examinations.
"The answer scripts of the affected examinees of the Secondary School Certificate (SSC), who experienced difficulties after getting wrong question papers at some examinations centres, have been kept aside and they won't be affected," she said.
Dipu Moni said the problem could have been avoided if authorities took steps to make separate seating arrangements for the regular and irregular examinees.
"The problem is seen every year due to the separate question papers for regular and irregular students," she told a press briefing on 'Skills, Readiness for Achieving SDGs and Adopting IR 4.0' at the Secretariat.
Talking about guide books, Dipu Moni said there is no need for guide books in the creative method.
She also sought help from the local administration and law enforcers to take steps in preventing the use of guide books.