Wild elephant found dead in Bandarban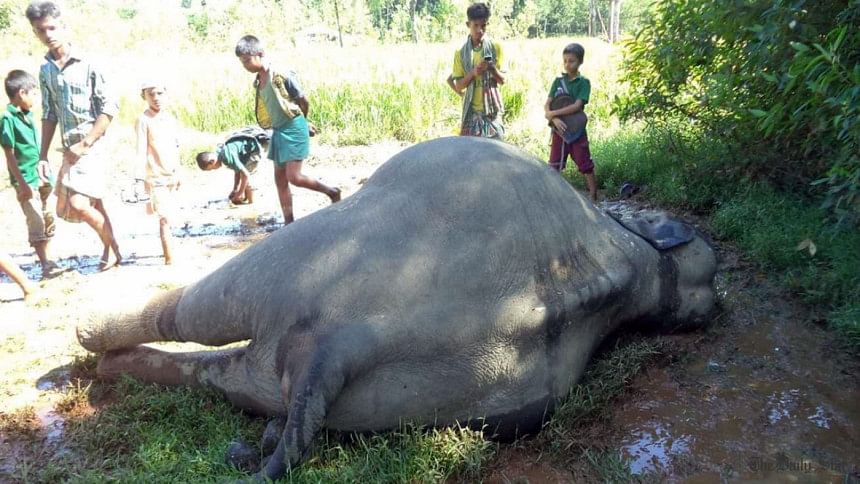 A wild elephant was found dead in Lama upazila of Bandarban last evening.
The elephant, which is thought to be around two and half years' old, is likely to have been killed as it bore injury marks on its body, our Bandarban correspondent reports quoting SM Kaisher, divisional forest officer of Lama.
The body of the elephant which was recovered from remote Kumari area in the upazila will be buried in the area tomorrow, said the official.
On November 4, another elephant was found dead in the upazila.