Who is the attacker of Bangladesh renowned writer Zafar Iqbal?
The attacker of Prof Muhammed Zafar Iqbal has been identified as Foyzur Rahman, a madrasa student.
Foyzur, the bearded youth aged around 25, hailed from Jagannathpur upazila of Sunamganj.
He was caught red-handed after he stabbed Prof Iqbal yesterday afternoon.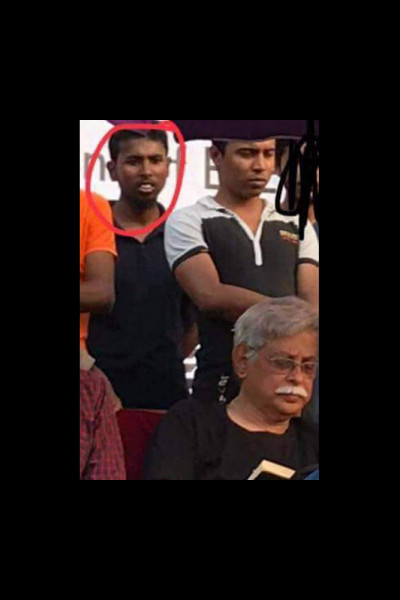 Foyzur told the Rab that he launched the attack as he considered Prof Iqbal an enemy of Islam, Ali Haydar Mohammad Azad, commanding officer of Rab-9 in Sylhet told reporters at a briefing yesterday.
The suspect claimed he was working alone but Rab was not buying it, the CO said, adding they were investigating if he was involved with any radical group.
Police and Rab jointly raided Foyzur's Sheikhpara home in Kumargaon area adjacent to the university, Munadir Islam Chowdhury, assistant commissioner of Sylhet Metropolitan Police said.
Nobody was home and the house was locked.
Police detained his maternal uncle Fozlur Rahman from his house nearby, said Officer-in-Charge Shafiqur Rahman of Jalalabad Police Station.
A top official of Counter Terrorism and Transnational Crime unit of DMP said they sent a team to Sylhet for investigation.