2 war criminals get life until death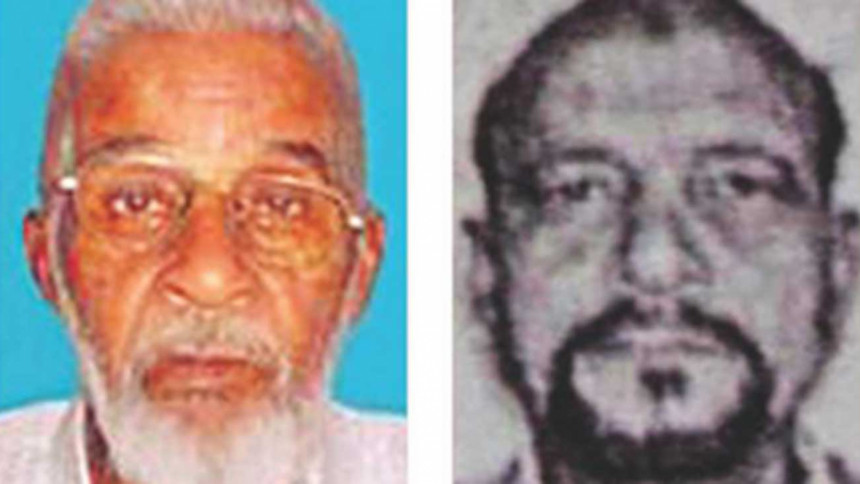 A tribunal in Dhaka today sentenced Mahidur Rahman and Afsar Hossain to life until death for their involvement in killing 24 people in Shibganj upazila of Chapainawabganj during the Liberation War in 1971.
They were jailed for five years as the two, accompanied by armed Razakars, launched a systematic attack on Kabirajtola and Eradot Biswasertola on October 13, 1971 and looted and burned down houses of the villages.
International Crimes Tribunal-2 led by its Chairman Obaidul Hassan delivered the verdict as it found them guilty in two of three charges against them.
PROSECUTION HAPPY, DEFENCE TO FILE APPEAL
The prosecution today expressed their satisfaction over the verdict against Mahidur Rahman and Afsar Hossain for their crimes against humanity.
The defence expressed dissatisfaction over the judgement and said they would appeal after getting a copy of the full verdict whilst prosecutor Shahidur Rahman said, "We are happy with the verdict and will decide whether to file an appeal or not after receiving a copy of the verdict."
Abdus Sobhan Talukdar, a defence counsel, said the investigation officer did not carry out proper investigation in the war crime case.
BACKGROUND
Mahidur, 84, son of late Subedar Ali Biswas of Dadanchak in Shibganj, was involved in the politics of Muslim League prior to 1971 and joined the Peace Committee and Razakar force during the war.
Afsar, 65, son of late Kutub Uddin Morol of Satrosia of Shibganj, had also been an active worker of Muslim League and joined the Peace Committee and Razakar force.
Associated with other Razakars, they had jointly committed atrocities around the localities, the prosecution alleged.
Mahidur and Afsar were arrested in a criminal case on September 16 last year. Later, they were shown arrested in the war crimes case on November 24 and the tribunal framed three charges against them on December 11.