Charges pressed against 2 Habiganj 'Razakar'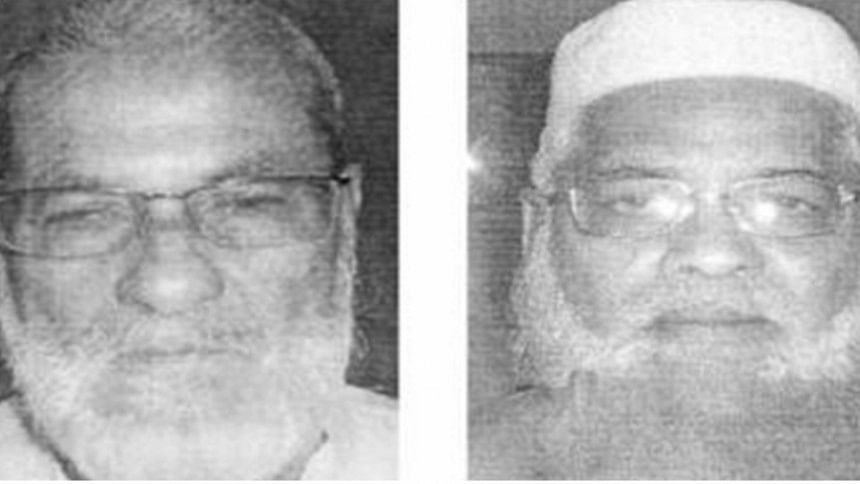 Prosecution today pressed four charges against two war crimes suspects of Habiganj for their alleged crimes against humanity during the country's Liberation War in 1971.
The charges that brought against Muhibur Rahman Boromian, 65, and Mujibur Rahman Angur Mian, 60, include killing, rape, arson and torture.
According to the prosecution, Boromian, 65, is the former chairman of Baniachang upazila's Khagaura union parishad while Angur Mian, 60, the incumbent.
After Prosecutor Sultan Mahmud Simon submitted the formal charges to the tribunal's registrar office today, the International Crimes Tribunal 2 fixed May 25 for further order in the case.
The tribunal also issued an arrest warrant against one Abdur Razzak in response to a petition filed by the prosecution.
The investigation agency, dealing with the war crimes cases, found Razzak's link with the wartime offences when it was probing the war crimes case against the two siblings – Boromian and Angur Mian.