UP elections held peacefully: CEC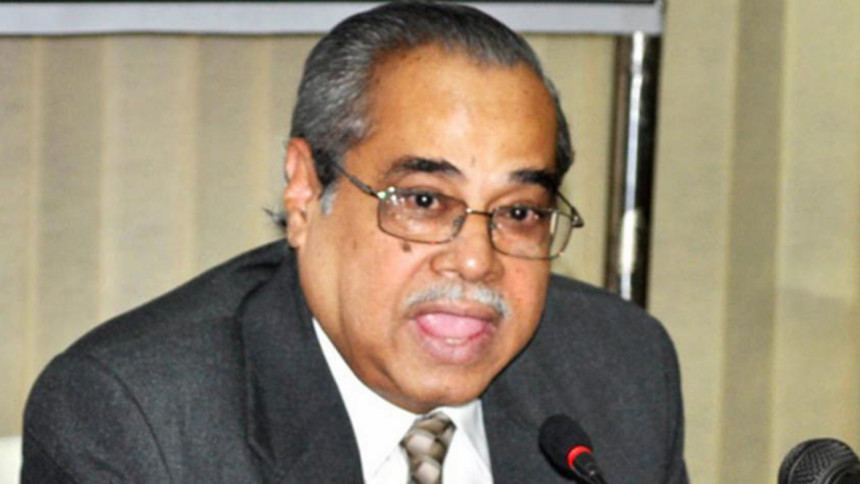 Chief Election Commissioner (CEC) Kazi Rakibuddin Ahmed today observed that the first phase of union parishad elections were held in a free, fair and peaceful manner except some isolated incidents of irregularities.
"The just ended UP poll is definitely acceptable as voting of only 56 centres out of 6500 were suspended over allegations of irregularities," the CEC said in a post poll press briefing held at the Election Commission secretariat this afternoon.
The CEC said voters have exercised their voting right in a festive mood although some unexpected incidents took place at some centres.
"So far I know, stuffing took place at some centres, but the law enforcers opened fire at only two centres. Why they did not take similar actions at other troublesome centers," he responded to a query.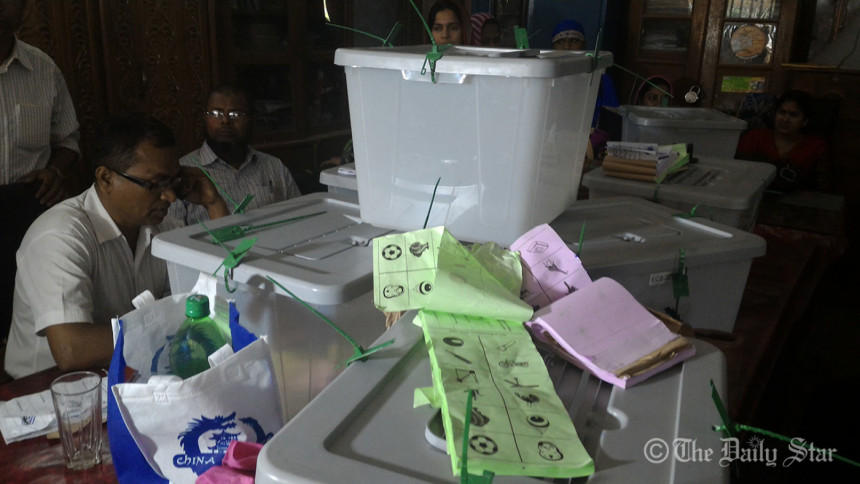 The Election Commission will take tough actions against those responsible for suspension of voting at 56 centres, he added.
"We will file field reports about stuffing by tonight and we will take immediate action," he warned.
The CEC also expressed his condolences to the people who were killed and sincere sympathy to those sustained injuries in poll violence today.
In Barisal, voting at Popular Secondary School polling centre in Raypasha Korapur union was halted after alleged vote rigging by ruling Awami League supporters, our local correspondent reports.
The vote rigging led to a clash between AL and BNP supporters that stopped voting at the centre around 8:30am, SM Asaduzzaman, the presiding officer concerned. Three people were injured.
Voting at Dighirpar Government High School was suspended since 10:45am over violence, Presiding officer Md Enamul Huq said.
In Satkhira, voting at three polling centres at Kumira union, one polling centre at Kushodanga union, three centres at Alipur, and one centre at Shakhipur were stopped, our local correspondent reports.
In Patuakhali, voting at Siddiquia Salehia Madrassa at Rangabali upazila's Char Mamtaz union was suspended since 10:45am, Executive Magistrate Nargis Murshida said. Supporters of ruling AL said to have beaten up rival BNP supporters.
Voting was suspended at two other centres in two union parishads of Galachipa upazila, she said.
More to follow...