US reaffirms shelter for bloggers, secular activists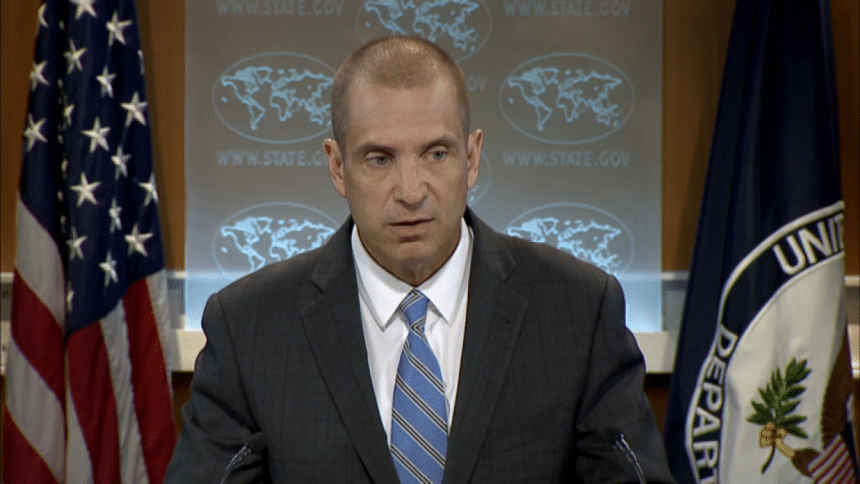 The United States has reaffirmed shelter for Bangladeshi bloggers and secular activists in view of the attacks and killings on the group in the South-Asian country.
"We urge Bangladesh authorities to take these attacks seriously…" said Mark Toner, a spokesperson for the US State Department, in yesterday's daily briefing.
When asked about US' impression of security inside Bangladesh in context to the killings, Toner said: "Well, it's obviously of great concern."
"We urge the Bangladeshi authorities to take them very seriously and to fully investigate these attacks and to support the families of the victims," he said.
Recently, a secular activist, Nazim Uddin Ahmed, a former activist of Gonojagoron Mancha and student of Dhaka's Jagannath University, was shot and hacked to death in the capital.
READ MORE: Their worst fear come true
After the attack, the US called out to Bangladesh to secure the safety of the bloggers and activists and added that the country was ready to accept them "on humanatarian grounds".
The issue came up in US State Department's daily press briefing of April 11 when a question was raised to deputy spokesperson Toner in this regard.
"…for some of these individuals who are under what we believe is imminent danger, they can pursue under those circumstances a request from the Department of Homeland Security to consider something we call humanitarian parole," he said.