Landing incorrect, Nepal airport says
The landing of US-Bangla Airlines plane that crashed and killed 51 people, including 28 Bangladeshis, was incorrect, Tribhuvan International Airport (TIA) claimed today.
Speaking to The Daily Star with "primary findings" this afternoon, Raj Kumar Chhetri, general manager of TIA, said: "The landing approach of the US-Bangla Airlines plane was incorrect."
"We have already taken accounts of multiple eyewitnesses, recorded audio clips and video footages; and it was apparent that the plane was tilting while it was landing," he said.
But, it is now too early to conclude that it was the only reason, Chhetri added. "The actual reason of the crash will be known after final investigation."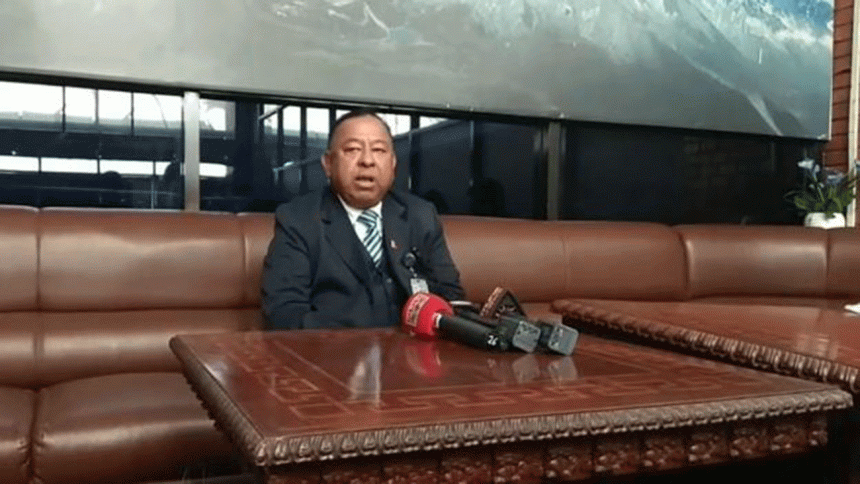 Read: A return no one ever expects
Asked, if the Air Traffic Control (ATC) of TIA had any faults, he said, it is too early to make a comment on the issue either, and that ascertaining it will take time as well.
However, it was apparent from an available audio clip, that there was a confusion between the TIA control centre and the pilot of the US-Bangla Airlines plane Bombardier Dash 8 Q400.
The black box of the aircraft has been handed over to the Nepalese investigative team and it will also be sent to Bombardier, the plane's manufacturing company in Canada, Raj Kumar Chhetri said.
If Bangladesh wants it, it will be handed over, he added.