Two shot dead in Rangamati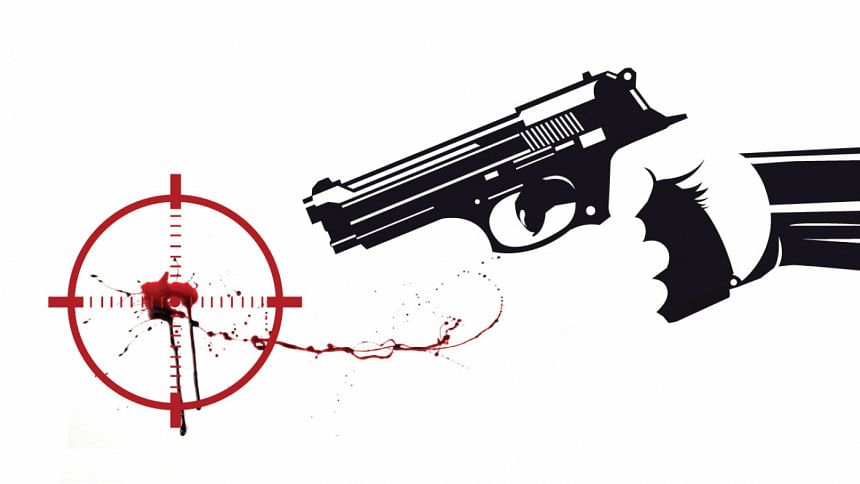 Criminals shot dead a member of Parbatya Chattagram Jana Samhati Samiti (PCJSS-MN Larma) and his friend at Karigar Para village in Kaptai upazila yesterday afternoon.
The victims are Mongsanu Marma, 42, of Gongri Chara village of the same upazila, and Jahid, 30. Mongsanu, who had been involved with PCJSS, has recently joined PCJSS-MN Larma, a faction of the PCJSS, said Ashraf Uddin, officer-in-charge of Chandraghona Police Station.
Quoting witnesses, police said Mongsanu and Jahid were chatting at a tea stall in Karigar Para village around 4:30pm. Some criminals opened fire on them, who died on the spot.
Their bodies were sent to Rangamati General Hospital morgue for autopsies.
Sudhakar Tripura, information and publicity affairs secretary of the PCJSS-MN Larma faction, blamed Santu Larma-led PCJSS for the killing.
He also demanded immediate arrests of the killers.
Seeking anonymity, a PCJSS leader refuted the allegation and said the murder might be a result of the internal conflict in PCJSS-MN Larma.
On January 29, criminals shot dead Pabitra Chakma alias Toshon, 42, a member of United Peoples Democratic Front, in Longadu upazila.
In the last two years, more than 50 people were killed in suspected inter-party conflicts between regional political parties in Rangamati and Khagrachhari, according to reports of The Daily Star.
In another incident, a youth was found dead in Kaptai Lake at Moddhom Para in Rangamati Sadar upazila yesterday.
The victim's identity could not be known immediately.
Police said he might have been killed a few days ago.