Trouble makers in hill tracts to be nabbed: Home Minister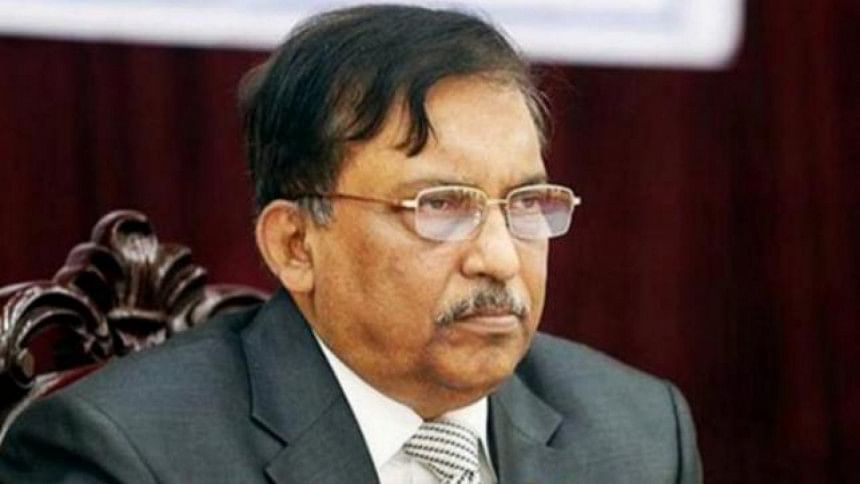 Home Minister Asaduzzaman Khan Kamal today said the government would find out

trouble makers

in the hill tracts who are acting against peace.
"Those who are involved in killing of upazila chairman along with six others and wanted to destroy peace in the area will not be spared. They would be nabbed," he told newsmen in response to a question after discussion on 'Gaurav 71', Book Unveiling and Freedom Fighters and Distinguished Personalities' Reception- 2018 on the occasion of the 47th Anniversary of Independence at a function at Bangla Academy here.
Addressing as the chief guest, Kamal said, the law enforcers would find out all killers and trouble markers in the hill tracts area.
Former Vice Chancellor of Dhaka University and Adviser of Bangla Darpon Dr AAMS Arefin Siddique presided over the programme. Chairman of National Board of Revenue (NBR) M Mosharraf Hossain Bhuiyan also spoke in the function as the special guest.
Replying to a question, the home minister said, "Prime Minister Sheikh Hasina signed a contract for establishing peace in the hilly areas. We have already implemented various points of the agreement, while some are under implementation."
"The government would maintain peace in the area at any cost," he said, adding that people in the area are aware and they would never give militants-terrorists shelter.
Later, the organizers accorded reception to ten distinguished personalities for their remarkable contribution in the society as well as the country.
M Mosharraf Hossain Bhuiyan said, "It is not possible to hold Bangladesh back. The country will move forward. Upcoming budget will be the largest budget. Bangladesh is setting an example globally."