Tonu's 2nd autopsy finds evidence of 'sexual assault'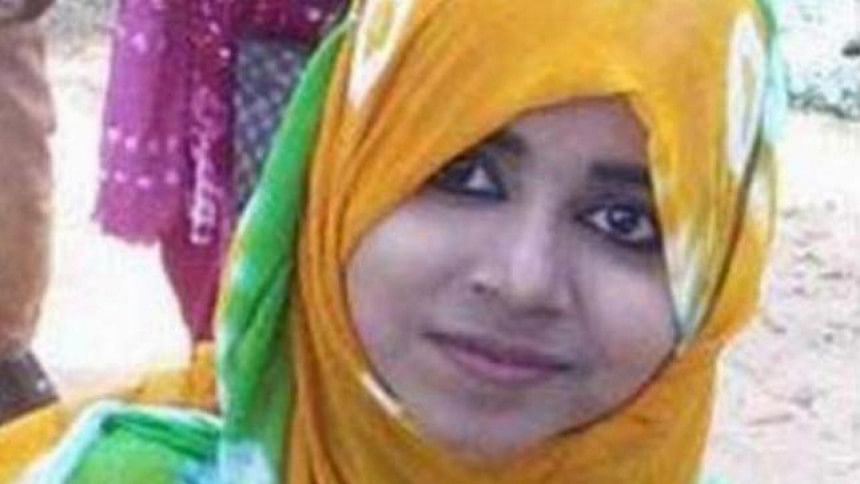 The second autopsy of Comilla college student Sohagi Jahan Tonu has found evidence of "sexual intercourse", doctors said.
Dr Kamoda Prosad Saha, head of Comilla Medical College Hospital's forensic department who headed Tonu's second autopsy, confirmed it to The Daily Star.
"The body was highly decomposed so the cause of death could be determined by circumstantial evidences and further investigation," Dr Kamoda Prosad said.
READ ALSO: Tonu's body to be exhumed for fresh autopsy
Earlier on May 16, CID after examining Tonu's clothes said in DNA tests, they have found evidence of rape.
The rest found presence of three spermatozoa of three males, exposing the flaws of the first autopsy report which could not determine the cause of her death and found no evidence of rape. 
The three-member board of Comilla Medical College submitted the autopsy report to the CID at the latter's office around 11:00am today, according to the sources of the medical college.
ALSO READ: Protests rage on over Tonu murder
The first "controversial" autopsy conducted on March 21 was rejected by Tonu's parents as it could not ascertain the reason for her death or find any symptoms of rape.
As per a court order, Tonu's body was exhumed on March 30 and the medical board was formed with Dr Kamoda Prosad as its chief for the second autopsy.
Tonu was a second year history department student of Comilla Victoria College. Her body was found about 400 yards from her house inside Comilla Cantonment on the night of March 20, according to her family members.
The murder of Tonu created a huge uproar of protest throughout the country.