'Today's verdict dedicated to Jahanara Imam'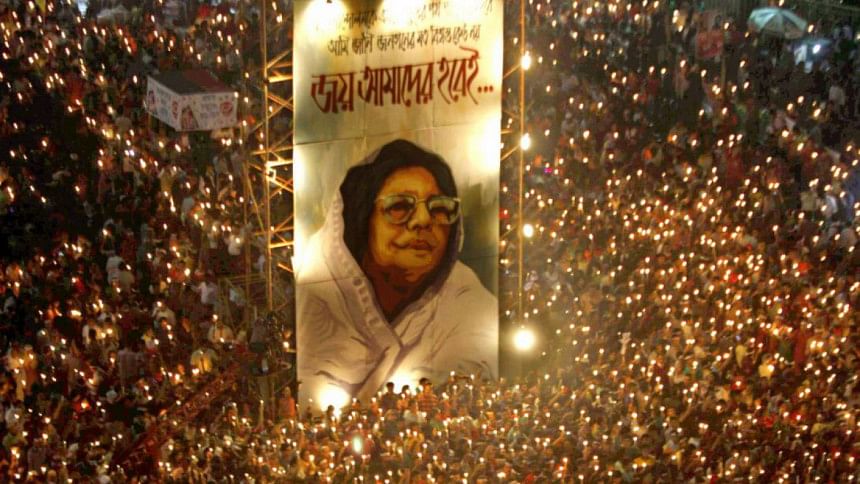 The prosecution has dedicated today's war crimes tribunal's verdict, which handed death to four Kishoreganj Razakars, to Shaheed Janani Jahanara Imam.
Jahanara Imam, who lost her son during the Liberation War of 1971, gave the first push for trial of war criminals during the 1990's. Today is her birth anniversary.

READ more: War crimes - Death for 4 Kishoreganj Razakars

"We are dedicating today's verdict in the memory of Jahanara Imam on her 87th birthday," Sultan Mahmud Simon, a member of the prosecution, told reporters.
His comments came after a special war crimes tribunal handed death to four Kishoreganj Razakars and jail until death to one other convicted of war crimes during 1971.
Jahanara Imam led an unprecedented movement in the early 90s to bring the perpetrators of 1971 war crimes to justice.
She led the formations of Gono Adalat [People's Court] on March 26, 1992 where former Jamaat-e-Islami chief Ghulam Azam,  the mastermind of the atrocities during the war, was tried.
Jahanara Imam died in 1994 with the burden of a sedition suit filed against her during a previous BNP-led government. The case was withdrawn around two years later when Justice Habibur Rahman-led caretaker government was in office.
The AL-led grand alliance established special tribunal in March 2010 to hold the much-awaited trial of war criminals.