Tailback on Dhaka-Tangail highway continues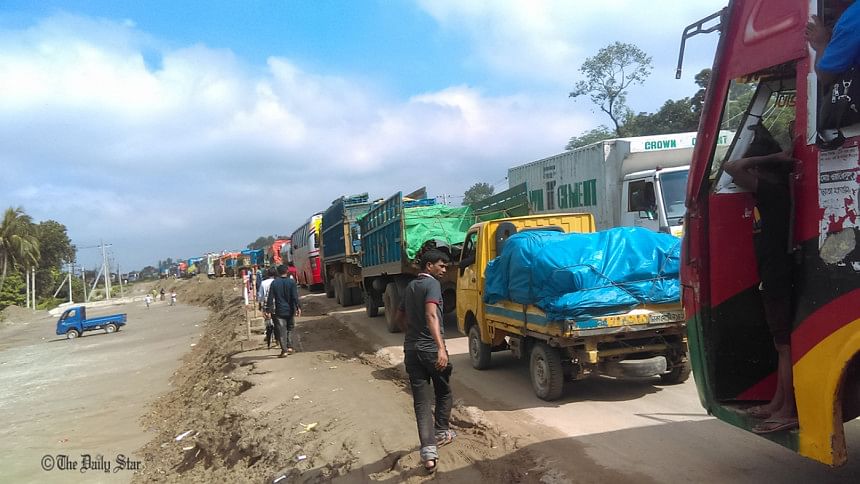 People are still stuck on the Dhaka-Tangail highway as two tailbacks, which were created early Friday due to poor road condition, continued till today.
Hundreds of vehicles remain stuck on the highway around a 20-kilometre stretch from Elenga to Korotia in Tangail, our district correspondent reports quoting Tangail traffic inspector Shahedul Islam.
"Vehicles have been waiting a minimum of five hours to cross the 20-km tailback on the highway," he said.
Meanwhile, there is another 20-kilometre long tailback from Chandra of Gazipur to Mirzapur in Tangail, Mizanul Haque, officer-in-charge of Mirzapur Police Station said.
The tailbacks have caused immense sufferings to thousands of people including admission seekers of Rajshahi University who are travelling through the route.
Widening and repair-works have been going on at the highway at different places, making the journey difficult for passengers.
Sourav Bishwash, a RU admission seeker, told the Daily Star that he boarded a Rajshahi-bound bus from Dhaka's Kallyanpur around 10:00pm last night to sit for the E-unit admission test, which was scheduled at 12:30pm, but only managed to reach Tangail by-pass area around 10:00am this morning.