2 education ministry staff sent to jail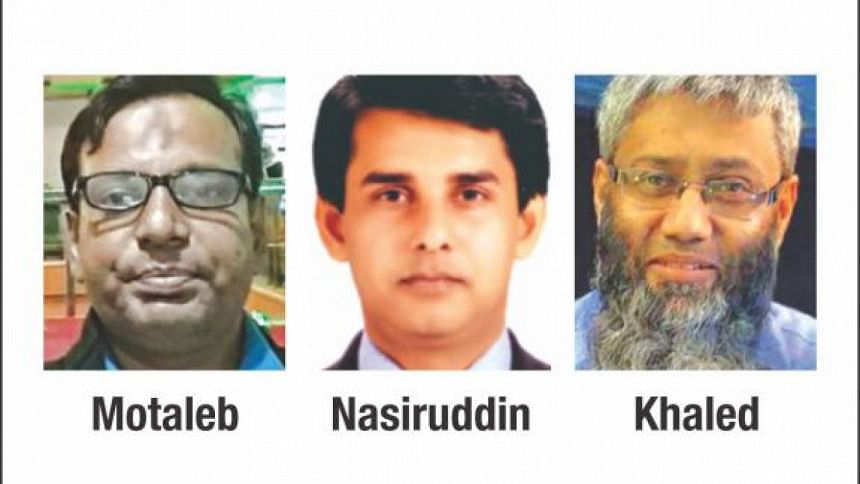 A Dhaka court today sent the two education ministry officials and the owner of Lakehead Grammar School to jail rejecting their bail petition over involvement in bribery.
Metropolitan Magistrate court of Md Ziarul Islam passed the order after Sub-Inspector (SI) Md Firoz of Detective Branch (DB) produced them before it and appealed to the court to keep them in jail until an investigation officer of the Anti-Corruption Commission (ACC) is appointed.
The forwarding report also said the ACC will probe the case as it is related to bribery.
Earlier on Monday a case was filed against Education Minister Nurul Islam Nahid's Personal Officer (PO) Motaleb Hossain, Education Ministry staff Nasir Uddin and Lakehead Grammar School owner Khaled Hasan Motin on various charges after Detective Branch (DB) of Dhaka Metropolitan Police (DMP) arrested them from different areas of the city.
Before the arrest, Motaleb went missing from Dhaka on Saturday. His brother filed a general diary with Hazaribagh Police Station in this regard.
Case filed against the ministry officials
Lakehead Grammar School owner Khaled Hasan Motin also went missing on the same day.
Nasir Uddin, an upper division clerk of Education Ministry, went traceless since Thursday afternoon.
On November 6, 2017, the government suspended the academic functions of Lakehead Grammar School at Dhanmondi branch and two other branches at Gulshan on charges of patronising religious extremism and militancy.
According to the Education Ministry, the school was running without approval from the ministry.
Education Minister Nurul Islam Nahid said earlier today that Motaleb Hossain and Md Nasiruddin will be suspended from duty as police said they were involved in bribery.