Public universities resume class tomorrow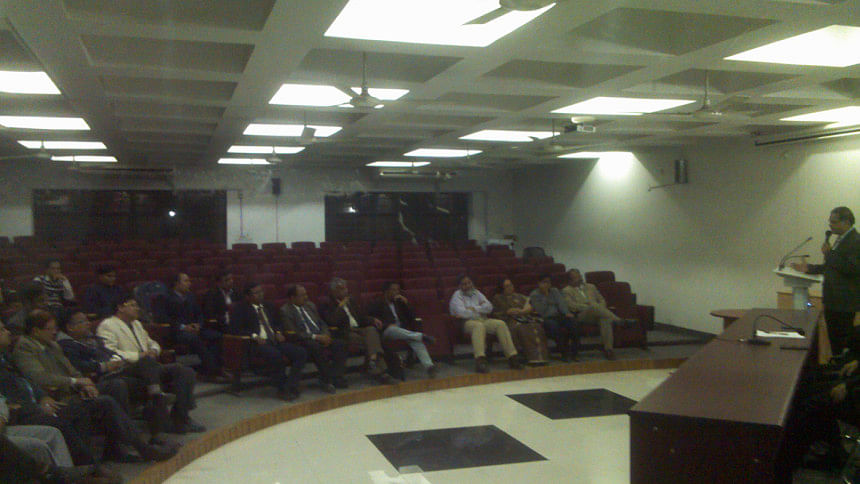 Classes at all 37 public universities will resume tomorrow after a nine-day halt as teachers postponed their strike this afternoon. 
The agitating teachers came up with the decision at a meeting this afternoon a day after the premier's assurance of taking steps in resolving the issue of "pay disparity". 
"We have just postponed our strike showing respect to the prime minister's assurance to resolve the prevailing deadlock over the new pay scale," ASM Maksud Kamal, secretary general of Federation of Bangladesh University Teachers' Association (FBUTA), told reporters after the meeting,
The meeting held at Muzaffar Ahmed Chowdhury Auditorium of the social science faculty of the DU around 5:30pm.
"Prime Minister Sheikh Hasina has assured us of meeting our demand of removing disparity in the new pay scale. We have trust in her assurance," he added.
READ MORE: Solution in short time, teachers say after meeting PM
As part of the movement, FBUTA has postponed the strike and decided to return to classes tomorrow, he added.  
"We will hold an evaluation meeting on February 3. We will go back to our protest programme if we don't see any progress in meeting our demands," Prof Maksud said.      
"A total of 31 representatives from different public universities attended the meeting to discuss whether we will return to classes," Farid Uddin Ahmed, president of the FBUTA, told our DU correspondent.
"The premier told us to withdraw our strike," FBUTA President Farid Uddin Ahmed told The Daily Star this morning. "It's not my decision alone. We will decide about it at today's meeting."
Teachers of FBUTA have been protesting the eighth pay scale since May last year, saying it downgraded their status. They have been pressing for a four-point charter of demands including formation of a commission to initiate an independent pay scale for public university teachers.
Other demands include parity of salaries and allowances between senior professors and senior secretaries, and between professors and secretaries; and upgradation of teachers' status in order of precedence.
The teachers of all 37 public universities tuned in to FBUTA's demands and went on indefinite strike from last week. The agitation crippled academic activities at the universities.
In the past, the prime minister repeatedly blasted the university teachers for their agitation and even warned them of lowering their retirement age ceiling.