Stop demolition of Mughal era buildings: HC
The High Court directed the government to immediately stop demolition of four ancient buildings dating back to the Mughal era in Old Dhaka today.
In response to a writ petition, the court also ordered the concerned authorities of the government to preserve the historical and archeological values of the four structures situated at Holding Nos 62, 63, 64 and 65 at Shakhari Bazaar Road in the capital.
The court issued a rule upon the authorities to explain in four weeks as to why they should not be directed to take necessary steps to preserve and protect all old buildings in Dhaka which are approximately 75 years old, and built in classical and neo classical architectural styles as historical heritage of Bangladesh.
In the rule, the HC asked them to show causes as to why they should not be ordered to take necessary steps to initiate heritage conservation project for restoration of at least three major edifices, namely Boro Katra, Chhoto Katra and Ruplal House in Old Dhaka by taking an integrated plan.
The authorities were also asked to explain as to why their failure to restrict demolition of four heritage buildings at Holding Nos 62, 63, 64 and 65 at Shakhari Bazaar should not be declared illegal.
Secretaries to the ministries of housing and cultural affairs, chairman, secretary and the authorized officer concerned of Rajdhani Unnayan Kortripokkho (Rajuk), director general of department of archeology, commissioner of Dhaka metropolitan police, deputy commissioner of Dhaka and officer in charge of Kotwali Police Station in Dhaka have been made respondents to the rule, Deputy Attorney General Md Bashir Ullah told The Daily Star.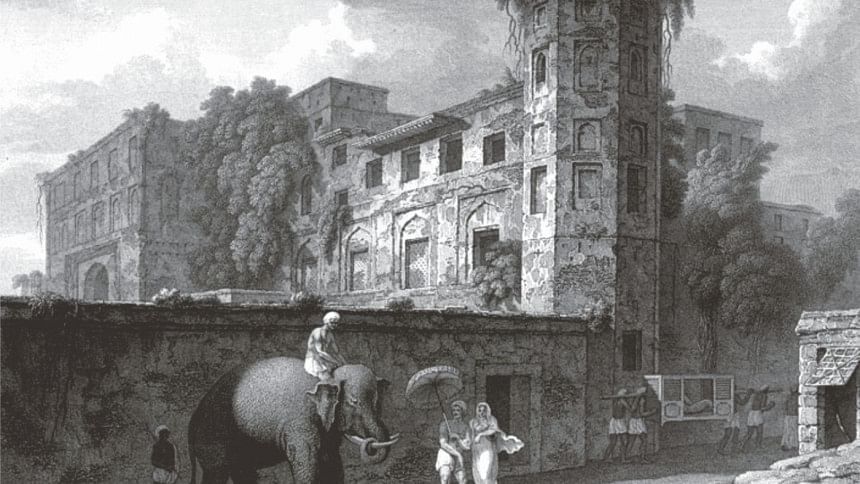 The HC bench of Justice Quamrul Islam Siddique and Justice Md Badruzzaman came up with the order and rule after hearing a writ petition filed by Taimur Islam, chief executive officer of Urban Study Group, an organization campaigning for preservation of heritage properties in Old Dhaka.
He submitted the petition to the HC on December 28 saying that a vested quarter has initiated to demolish the four heritage of Mughal era at Holding Nos 62, 63, 64 and 65 at Shakhari Bazaar, although the structures were listed as heritage properties. Immediately after the verdict he thanked The Daily Star for the support in the campaign.
Besides, Rajuk has issued a gazette notification in February 2009 saying that such buildings cannot be demolished without approval from Town Development Committee formed by the government, he said in the petition.
The petitioner prayed to the court to pass necessary orders on the government to protect and preserve the heritage structures in Dhaka.
Ashik Al Jalil and Sayeed Rass Maswod appeared for the petitioner.