PBI probe concludes Salman Shah died by suicide, family rejects report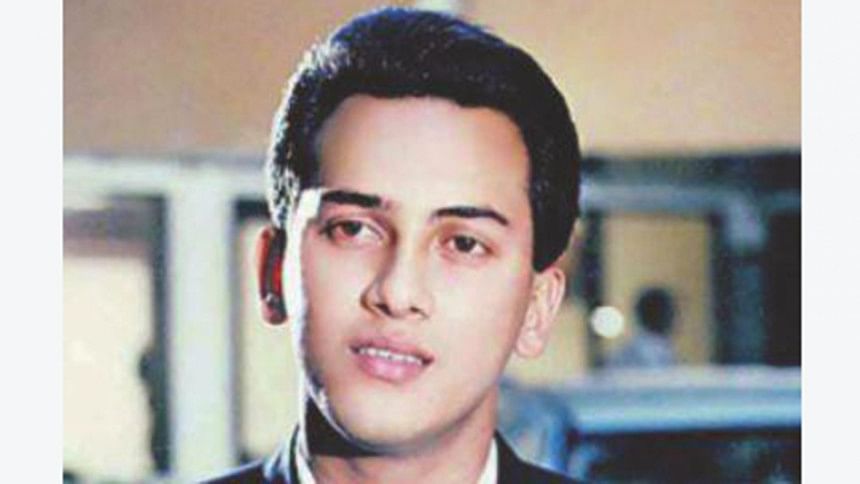 The Police Bureau of Investigation (PBI) has concluded that Salman Shah, the actor who rose to stardom in the early 1990s, died by suicide in '96.
However, family members of the popular actor rejected the PBI investigation's conclusion and reiterated their previous claim that Salman was a victim of premeditated murder.
"My son did not die by suicide, he was murdered in a planned way," Salman's mother Nila Chowdhury has said in a TV interview.
Asked what will be their next move in this connection, Nila Chowdhury said they have been "demanding justice to the state for the murder, and will continue to press home our demand until justice is served."
The widely loved actor passed away that year, leaving the entire country in shock and raising many questions.
The death launched a 24-year-long investigation which ended with the PBI report today.
Marital conflict over Shah's work with a female co-actor among other issues were blamed for the death. Chief of PBI Deputy Inspector General Banaj Kumar Majumder briefed media in this regard.
The PBI interrogated 44 people, who were present at the scene and testimonies of 10 people had been recorded under section 164 of the penal code, the police official said.
Shah died on September 6, 1996 at the age of 25.  Following the death, his father Kamaruddin Chowdhury filed an unnatural death case.
In the initial autopsy report, doctors said the death occurred due to asphyxiation by hanging. After Md Humayun Kabir, erstwhile police commissioner of the Detective Branch, took over the case, Salman's mortal remains were excavated and examined again.
The doctors drew the same conclusion this time too but plaintiff Kamaruddin rejected the report. In 1997, one Rezvi Ahmed alias Forhad was arrested in the case which was changed from "unnatural death" to "murder". The Criminal Investigation Bureau or CID took over the case that year.
Rezvi, however, later disowned his confession given before the police.
Detective Branch, Criminal Investigation Department of police and a judicial probe body investigated the case separately and submitted their reports stating that it was a case of unnatural death, which his family rejected.
On December 7, 2016, a Dhaka court asked the Police Bureau of Investigation (PBI) to carry out further investigation into the case.