Bashundhara MD cleared of rape, murder charges in PBI probe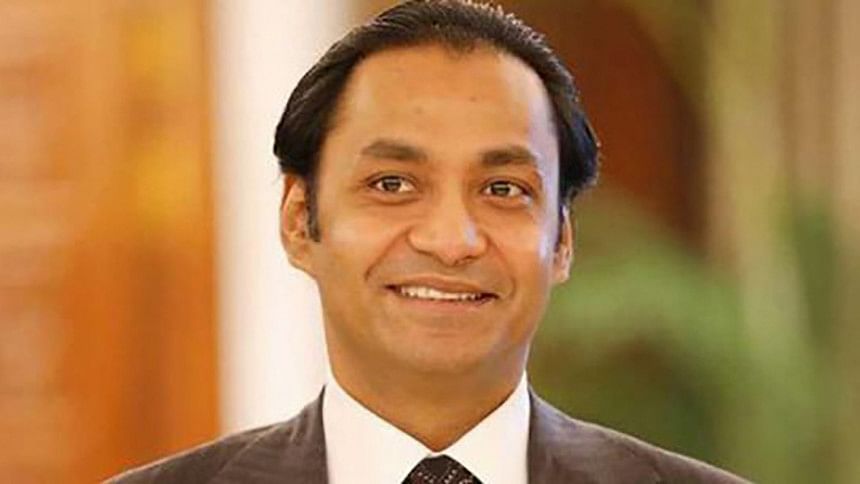 Police Bureau of Investigation (PBI) has submitted a probe report clearing all the accused, including Bashundhara Group Managing Director Sayem Sobhan Anvir of the charges filed Women and Children Repression Prevention Tribunal-8 over the rape and murder of a college student in Dhaka's Gulshan in April 2021.
Investigation Officer Golam Mukter Ashraf Uddin, also an inspector of PBI, on October 2 submitted the probe report to the Chief Metropolitan Magistrate's Court of Dhaka, an assistant sub-inspector of General Recording Office at the CMM Court confirmed it.
In the probe report, the investigation officer said he did not find any involvement of Anvir and other accused in the rape and murder of the college girl.
"I have elaborately investigated the matter and found that Anvir was not present at the time of her suicide. There was a sign of intercourse but no sign of forceful intercourse was found. So, I submitted a final report terming it 'factual error' in the case," said the IO in the probe report.
Talking to The Daily Star, Nusrat Jahan Tania, complainant of the case, said she knew nothing about submission of the final report (FRT). Moreover, the IO did not interrogate her after filing the case and inform her before submitting it to the court.
"I shall file a no confidence petition against the probe report after going through it," said the complainant.
Details of probe report could not be known immediately as concerned authority has not made proper disclosure.
The IO appealed to the tribunal to relieve Anvir and others from the charges of the case.
Police recovered the body of the 21-year-old college student from a Gulshan flat on April 26 last year.
The victim's sister then filed a case with Gulshan Police Station against Anvir over abetting the death by suicide of the victim.
On July 19 of 2921, investigation officer of the case and also Gulshan Police Station OC Abul Hasan submitted the probe report to Dhaka Chief Metropolitan Magistrate's Court and appealed that Anvir be relieved of the charges of abetting suicide.
Following the probe report, Dhaka Metropolitan Magistrate Rajesh Chowdhury on August 18 the same year accepted the final report and relieved Anvir from the charges of the case.
Later victim's elder sister on September 6 of the same year filed a case with the Women and Children Repression Prevention Tribunal-8 of Dhaka, bringing allegations of rape and murder.
Ahmed Akbar Sobhan alias Shah Alam, chairman of Bashundhara Group, and six others were also made accused in the case for abetment.
On September 29 the same year, the High Court refused to grant anticipatory bail to Anvir in the case.
Of the accused, Saifa Rahman Mim and model Faria Mahbub Piyasha, are now on High Court bail.