Remembering Hefajat's mayhem
On this day three years ago, the Hefajat-e Islam men got locked in deadly clashes with law enforcers and the ruling Awami League men in Dhaka and turned the whole business district of Motijheel into a battlefield.
They not only set fire to hundreds of shops, scores of government vehicles and police outposts, but also looted many shops, including those having Islamic books.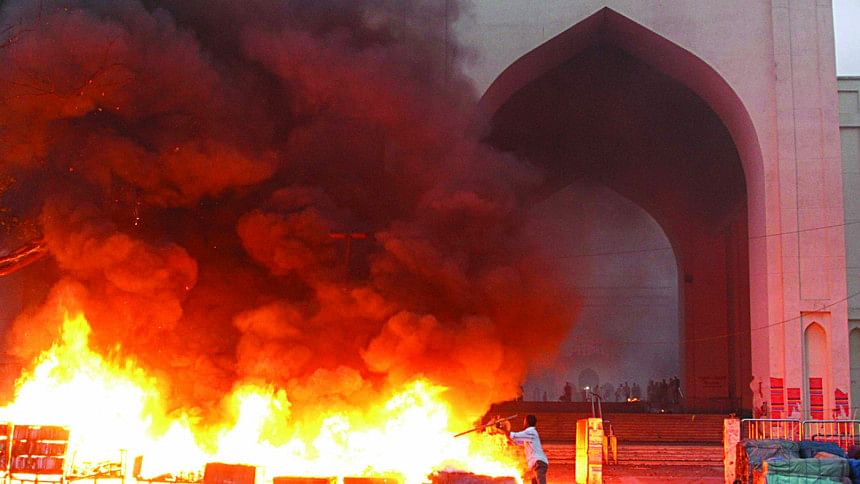 After law enforcers dispersed them, through a very well-executed dawn drive, the Hefajat men moved out of Dhaka.
While the government said 13 people, including three policemen, died during clashes that day, Hefajat claimed that 2,000 of its leaders and activists were killed. But the organisation could not provide names and addresses in support of its claim.
A total of 53 cases were filed in this connection. Of them, 33 were filed with Paltan Police Station, six with Motijheel Police Station, three with Shahbagh Police Station, two with Ramna Police Station and the rest with other police stations in the city. At least seven of them were lodged as murder cases.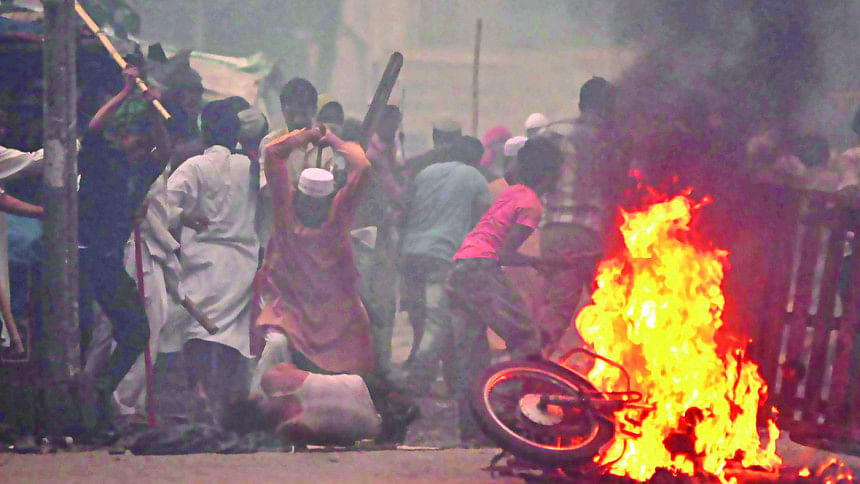 The charges being brought in the cases include illegal assembling and attacking police and people with firearms and explosives to kill them, attacking police stations with arms and bombs to loot firearms, attacking government offices, banks and setting those on fire, setting fire to holy Quran and Hadith and other Islamic books, looting such books and hurting the Muslim sentiments.
During interrogation in police remand, Hefajat's General Secretary Junaid Babunagari confessed to the involvement of the activists of Hefajat, Jamaat, BNP and its front organisations in the anarchy, according to court sources.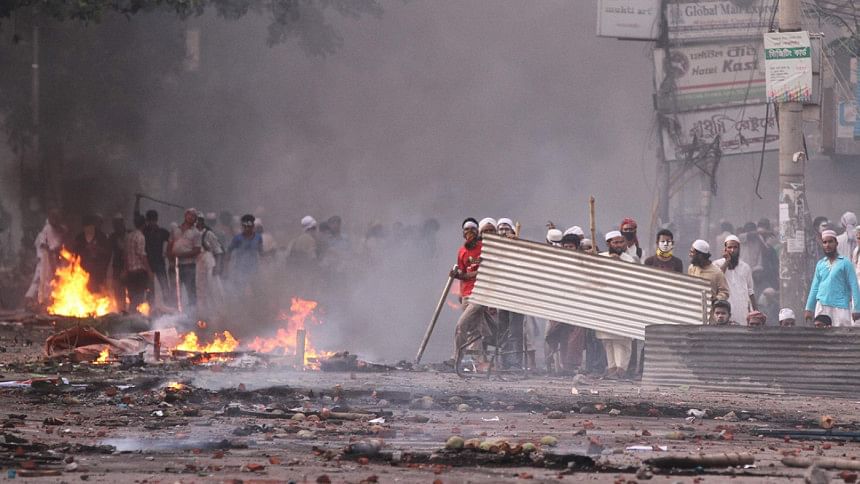 Police arrested at least 376 accused, including some Hefajat leaders, but all of them were later released on bail.
Babunagari, the main accused in sub-inspector Shahjahan murder case, was arrested on May 6 in 2013, but was released on bail on May 29 that year on health ground. Shahjahan was killed during a clash between Hefajat men and law enforcers at Motijheel. Harun bin Izhar Chowdhury, son of Hefajat's Nayeb-e-Ameer Mufti Izharul Islam, was also arrested. But he too was released on bail.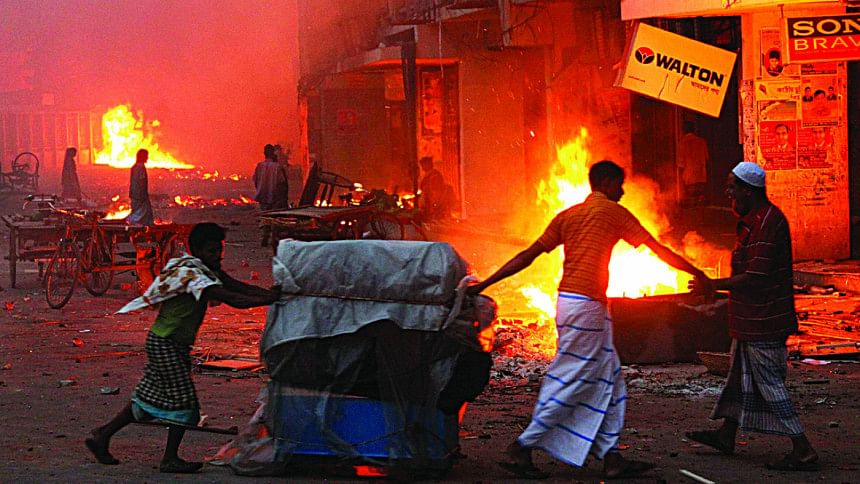 Some BNP leaders, including Moudud Ahmed and Sadeque Hossain Khoka, were also shown arrested in the cases. But most of them got bail.