Rana Plaza: In remembrance at Jurain graveyard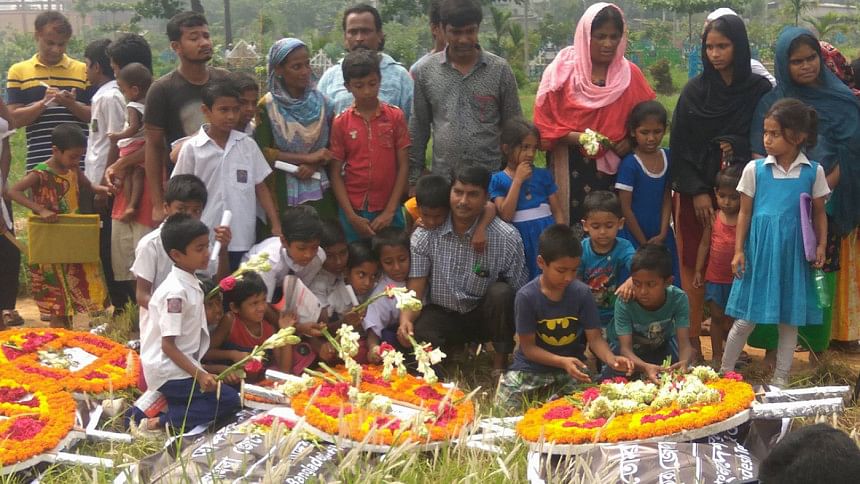 Rubina was walking from one grave to the other searching for any clue as to which might be her cousin.
Failing as such, she stood in solemn silence for a while.
Five years after the Rana Plaza collapse, now there remains no clue at Jurain graveyard that would indicate the graves of those who died in the tragic incident, let alone identifying the grave of her cousin Rozina who was buried as an anonymous person.
"I was working in Dubai when the Rana Plaza collapsed. I came home two months ago. Now I have come to search for my cousin Rozina. But, I don't know where she is laid," Rubina told The Daily Star.
Like her, families of victims, pro-labour organisations and common people went to Jurain graveyard this morning to pray for eternal peace of those who died in the Rana Plaza collapse.
Several pro-labour organisations also placed forward some demands at this time.
"We want proper compensation of those injured victims. Not only a token compensation, but one which would compensate for their life," Razequzzaman Ratan, general secretary of Socialist Workers' Front, said. He also demanded that the government rehabilitate the injured victims.