Rajshahi food transporters begin indefinite strike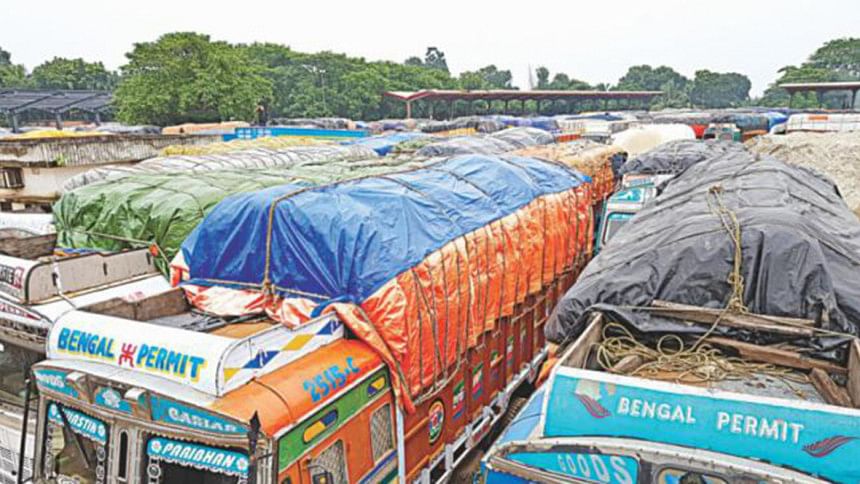 Rajshahi Divisional Food Transport (Road) Conductors' Association today announced an indefinite strike from tomorrow demanding increase of their transportation cost.
"The strike will continue entire Rajshahi and Rangpur divisions until our demand is met," Shah Alam, general secretary of the association, told our Rajshahi staff correspondent.
He said the government was officially informed on September 25 about the demand, clearing the stance to go for an indefinite strike from September 30.
"At last, we announced the strike today as we are deprived of the demand," Alam said.
Alam said they have been carrying the government's food items at its different offices including local food offices and jails according to the rate which was fixed in 2005-2007.   
In 2013, the government assured the conductors of increasing the transportation cost up to 45 percent but it has not yet been implemented, he said.