Death of Rajib: SC order on compensation next week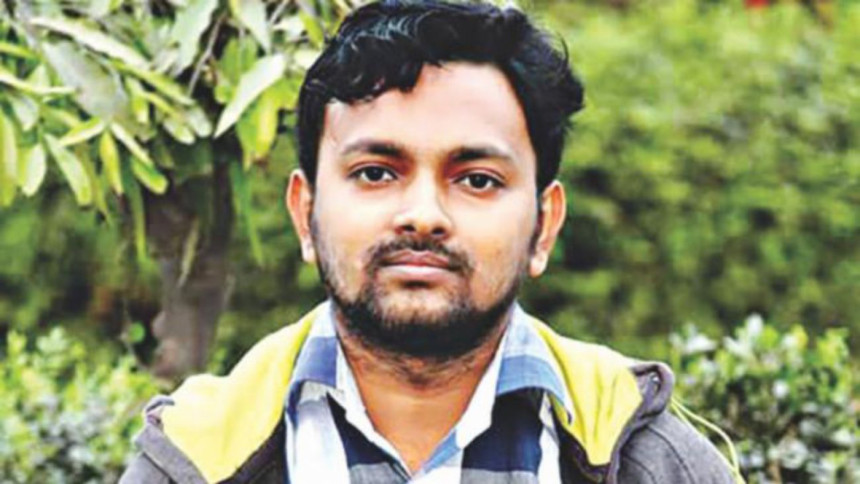 The Supreme Court today fixed Monday, next week, for passing order on two petitions filed challenging the Tk 1 crore compensation order to Rajib Hossain, the college student who lost his hand and died in a road crash.
A four-member bench of the Appellate Division headed by Chief Justice Syed Mahmud Hossain fixed the date after holding hearing on the petitions filed by BRTC and Sajan Paribahan.
During hearing, the lawyers of the bus owners told the Supreme Court that their clients were not responsible for the incident and they cannot give the compensation.
Advocate ABM Bayezid appeared for BRTC and Advocate Pankaj Kumar Kundu represented Sajan Paribahan.
BRTC filed the petition on May 10 seeking stay on the High Court order that asked it to pay Tk 25 lakh within one month to Rajib's family. Sajan Paribahan recently filed another petition with seeking stay on the order that asked it to pay Tk 50 lakh in compensation.
Rajib lost his right hand after it got stuck between two speeding buses of BRTC and Sajan Paribahan which were trying to overtake each other in Bangla Motor area in Dhaka on April 3.
Profusely bleeding, he was taken to Samorita Hospital in Panthapath. He was at the post-operative Intensive Care Unit (ICU) on the day of the accident.
After two weeks in coma, Rajib, a third-year student of Government Titumir College, died at Dhaka Medical College Hospital (DMCH) on April 17.