Drizzle likely in Dhaka, Sylhet, Chattogram
Night time temperature to drop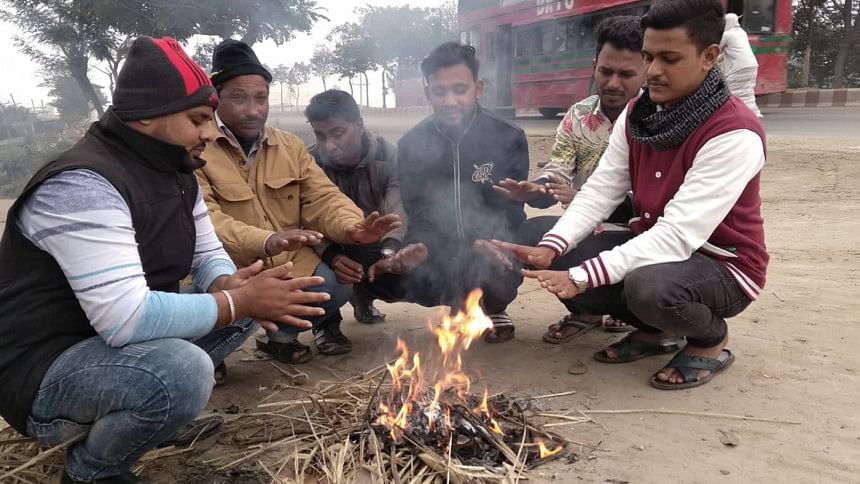 Drizzle to light rain is likely to occur at different places over Dhaka, Sylhet and Chattogram divisions today, according to the Bangladesh Meteorological Department weather forecast.
The Bangladesh met office also forecast that nighttime temperature might fall by 1 to 3 degree Celsius while day temperature might rise by 1 to 2 degree Celsius all over the country.
People across the country experienced light rain, along with chilly wind, since Monday as impact of the cyclonic storm "Phethai" forming over the West-central Bay and the adjoining South-western Bay.
The well-marked low over Northwest Bay and adjoining area moved northeastwards and weakened into a low-pressure area over North Bay and adjoning area and finally became unimportant, the forecast said today.
A minimum temperature of 10.6 degrees was recorded at Dinajpur.
Phethai, the third cyclone to form in the bay in the last three months, weakened yesterday and moved towards the Southern coast of India, hitting the Coastline of Andhra Pradesh (near Kakinada) yesterday afternoon, a special bulletin of the Met office said.