One-stop service for rail passengers planned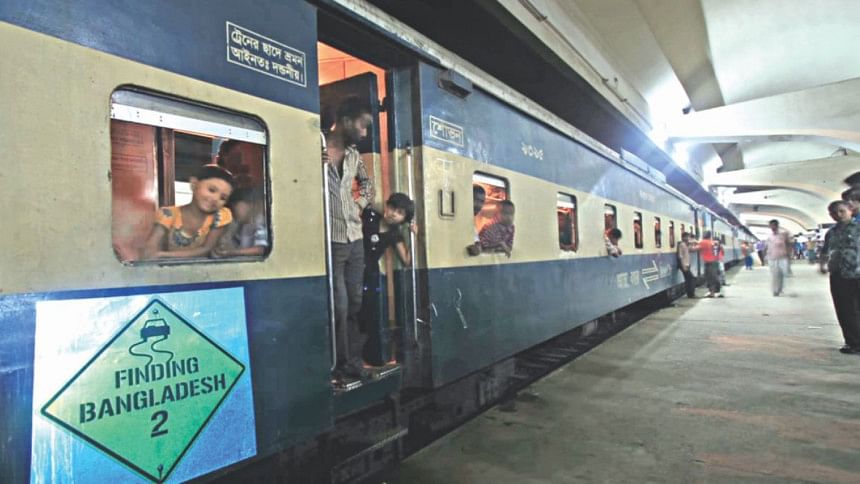 Railways Ministry and Information and Communication Technology (ICT) Division have joined hands to launch a one-stop digital service to avail seamless, easy and quick services for rail passengers.
Once the "One-Stop Digital Railway Passenger Service System" and mobile app are launched, expectedly in April next year, a service-seeker can avail all railway services using their mobile phone.
A nine-member committee was formed yesterday with Pronab Kumar Ghosh, additional secretary of Railways Ministry, to implement the project. The committee will hold its first meeting today.
The decision came following a views-exchange meeting at Rail Bhaban in the capital. Railways Minister Nurul Islam Sujan and State Minister for ICT Division Zunaid Ahmed Palak were present at the meeting.
Nurul Islam Sujan said passengers, at present, can avail several services including booking of tickets online and through SMS. Once the proposed service is implemented, people will get all services from one platform, he said.
Zunaid Ahmed Palak said the project will take only Tk 2 crore but will help thousands of people. "We want to give people seamless and corruption-free service," he said.
Officials said once the app is operational, a passenger will be able to book and buy train tickets and pay via their phones, know location of nearby railway station, location of the train and local transport service.
Passengers can also avail services like ordering food in train, call rail police in unexpected situations, and rate their journey, they said.
Apart from the app, people can get the service using web application, call centre and SMS..