Quick hearing of Khaleda's appeal: AG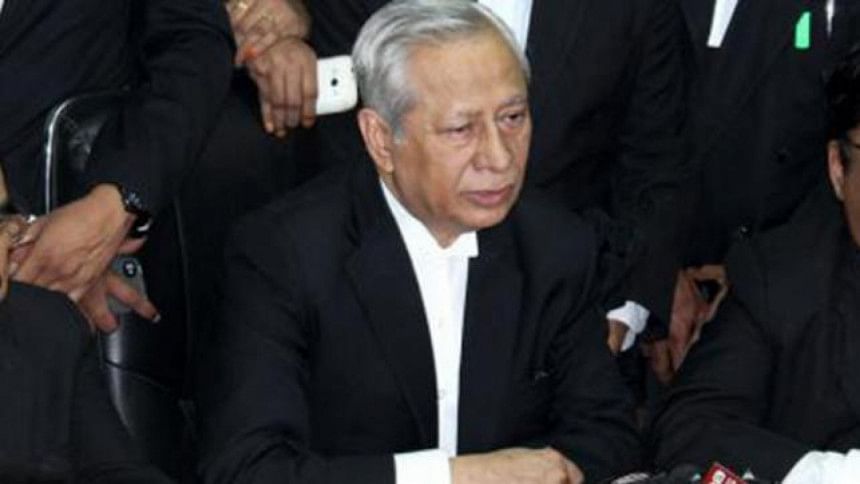 Quick steps will be taken for hearing Khaleda Zia's appeal against her conviction in Zia Orphanage Trust graft case, Attorney General Mahbubey Alam said today.

He told reporters that the paper book of Khaleda Zia's appeal has been prepared and she will take preparation for early hearing on the appeal before the high court.He added, Khaleda Zia cannot be released from jail following the supreme court judgement if she is shown arrested in other cases. "If not, then she will be released."


"The home ministry knows very well whether Khaleda Zia is shown arrested in any other cases or not," the highest law official of the state added.
Meanwhile, Anti-Corruption Commission (ACC) lawyer Khurshid Alam Khan told reporters they too will move for hearing the appeal of Khaleda Zia before the high court division soon after the appellate division releases judgement.
Earlier in the day the Supreme Court upheld the High Court bail order for Khaleda through dismissing the appeal filed by the government and the ACC.