Uniform admission system by next year: Dipu Moni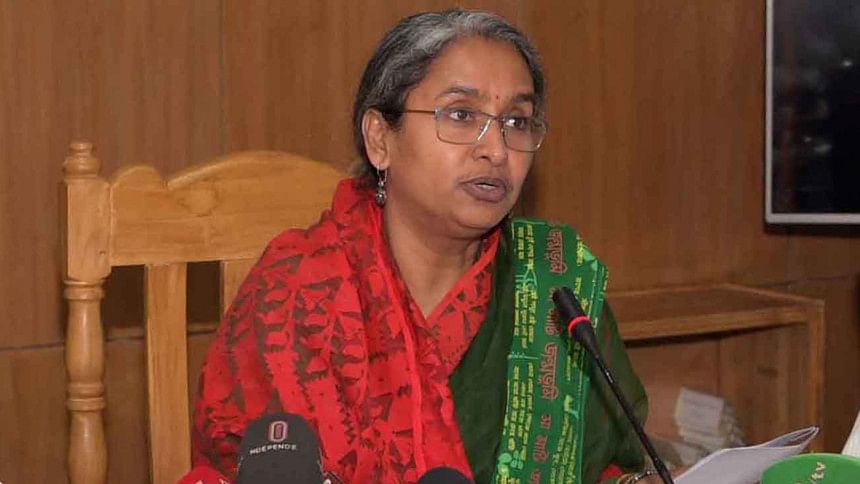 Education Minister Dipu Moni today hoped that all public universities would introduce a uniform admission test system by next year.
Seven public agricultural universities are going to introduce the uniform admission test this year. And the test will be held on November 30, she informed the parliament.
"Work on implementation of the uniform admission system is continuing. It is hoped that all public universities will introduce the system by 2020," the minister said while replying to a starred question of BNP MP Harunur Rashid.
The government has been trying to introduce a uniform admission test for public universities since last nine years, to ease the hassle of admission seekers and their guardians.
The education ministry in 2010 decided in principle to introduce the cluster system to relieve admission seekers from hassles and the pressure they face while preparing for separate tests for separate universities.
Officials said that Bangladesh Agricultural University, Bangabandhu Sheikh Mujibur Rahman Agricultural University, Sher-e-Bangla Agricultural University, Sylhet Agricultural University, Khulna Agricultural University, Chittagong Veterinary and Animal Sciences University and Patuakhali Science and Technology University would introduce the cluster admission system this year.
Under the system, admission seekers would be enrolled at public universities based on the merit list prepared from one single test.
For example, students would take one test for a place in any of the science and technology universities and another test for a place in any of the agriculture universities.
That would relieve admission seekers from the wasted time, costs and travels required to take separate admission tests for different public universities. At present, only medical colleges have a uniform entrance test.
There are 45 public universities in the country.
The other 38 public universities will hold separate admission tests like in the past, said officials of the education ministry and the University Grants Commission (UGC).
President Abdul Hamid, also chancellor of all public universities, in February last year asked all universities to form a uniform admission system. But the decision has not yet been implemented fully.
Education ministry officials said that some public universities have been opposing the idea of the "cluster system" from the beginning, as its implementation would cut the income of the universities as well as teachers from the sale of admission forms and from invigilation and checking answer scripts.