Pros and cons of 'central admission test': 3 academicians weigh in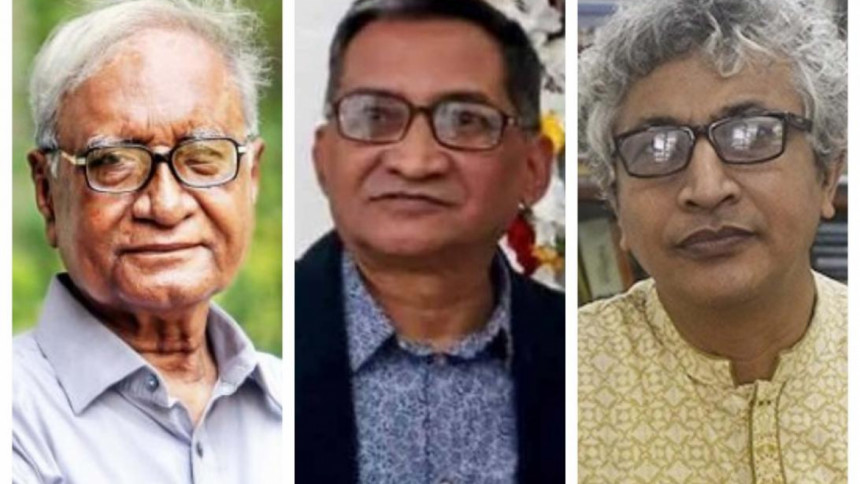 At a time when debates and discussions are rife over the "Central Admission Test", a system that the University Grants Commission (UGC) is set to introduce for admission to public universities across the country, The Daily Star has taken views of Prof Emeritus Serajul Islam Choudhury, UGC Chairman Kazi Shahidullah and Prof Tanzimuddin Khan of the Department of International Relations, Dhaka University on the matter. 
The UGC head believes that issues might arise with introduction of something new but such fear should not stop them from taking the initiative while the two distinguished educationists have strongly stated their observations that a sensitive matter like admission to public universities must not be decided through a "trial and error" approach.
Four leading universities -- Dhaka University, Bangladesh University of Engineering and Technology (Buet), Jahangirnagar University and Chittagong University -- are still undecided about adopting the new system.
According to Prof Serajul, there are pros and cons. "The reason why the demand for combined entry test was raised is that the aspirants need to take multiple tests and travel to different towns. This kills time and money; parents too get affected."
"But one huge disadvantage is that there is no organisation that can manage such a huge process. The test results might not be reliable and people may not have faith in it. It will create chaos," he added.
"Secondly, the public universities should be autonomous. One of the aspects is appointment of teachers and the other one is selection of students for admission. This power should solely be held by the universities," said the professor.
UGC Chairman Prof Kazi Shahidullah refuted by saying, "Problems may occur anytime, anywhere, but does that stop anything?"
When asked if there was skilled manpower for managing the task, he said, "Experienced university teachers will conduct the exams. No one needs to take further trainings. Computer was introduced for checking copies back in 1997 when I was the dean, many had reservations at that time but they could not stop the process."
Will UGC form a committee for conducting admission test centrally? "Yes. We hope to speed up the process in March," he answered.
"Admission tests are not UGC's responsibility. We are just facilitating it to serve a national interest. We will come up with a formula after considering different aspects through committee meetings," said Prof Shahidullah.
Dr Tanzimuddin pointed to the overall misgovernance prevailing in Bangladesh: "This becomes visible in PEC, JSC, SSC and HSC exams -- marred by corruption and question leaks."
"What if a student becomes sick on the day of the exam? He or she will not get the chance to study at a public university ever again," he said.
"I believe that centralised exam cannot be held for universities because not all universities teach the same subjects. How will these things be coordinated? It's true that a student needs to spend extra money for attending multiple university entrance exams," he added.
"Question is, can UGC make such a big decision showing that as a logic? Have they done any research? Have they taken up any pilot project? 'We will solve problems when they occur' -- such logic is not appropriate for making decisions related to the education system of the country," Dr Tanzimuddin said.
"It might be disastrous, not for well-off students, but what about those who struggle to prepare for the exams? The matter should not be taken lightly," he went on.
"Perhaps, first, they can take a group of universities of a particular region or those of same nature and see how it goes," suggested the academician.