Social menaces to be tackled thru' sports: PM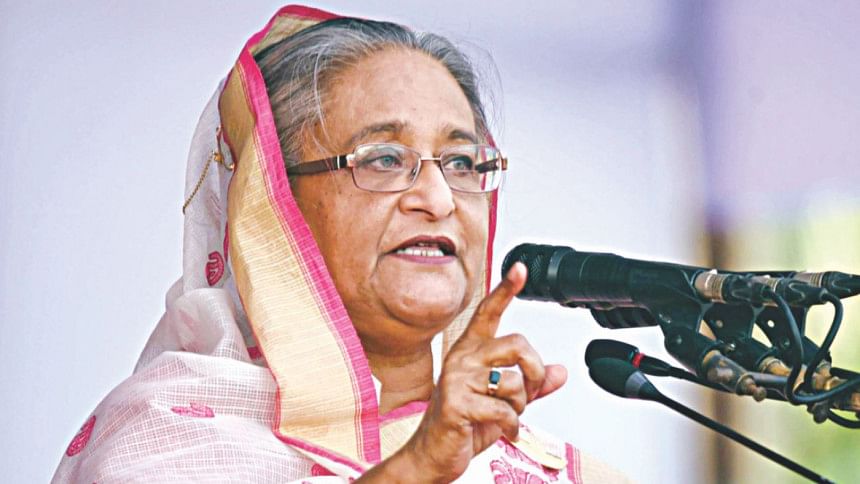 Prime Minister Sheikh Hasina today said social menaces like militancy, terrorism and drug addiction will be tackled through sports to build youths as worthy citizens.
"Through sports, we'll save our youths from militancy, terrorism and drug addiction," she said.
The Prime Minister was officially inaugurating the first-ever seven-day long Bangladesh Youth Games 2018at the Bangabandhu National Stadium through a colourful ceremony.
Sheikh Hasina said sports can help build the life of a person properly. "Sports are greatly needed to have a fit body and mind, and create affection for the country and nation."
She mentioned that sports teach discipline, perseverance, dutifulness, tolerance and responsibility.
In addition to education, the PM said, sports and culture are essential to make the youth patriot as they will be the driving force of the country to take it forward.
Some 2,660 athletes from 21 disciplines will compete in 159 events during the final phase of the games.
Manchester Commonwealth Games gold medalist  Asif Hossain Khan lit the torch. The theme song of the games sung.
Later, artists and singers performed a stage show before a 25-minute display with the participation of different artists exhibiting the past, present and future of Bangladesh.
Finally, a laser show and fireworks took place towards the end of the programme.
Finance Minister AMA Muhith and Bangladesh Olympic Association (BOA) president and Army Chief General Abu Belal Muhammad Shafiul Huq also spoke on the occasion.