Wife of police super shot dead in Ctg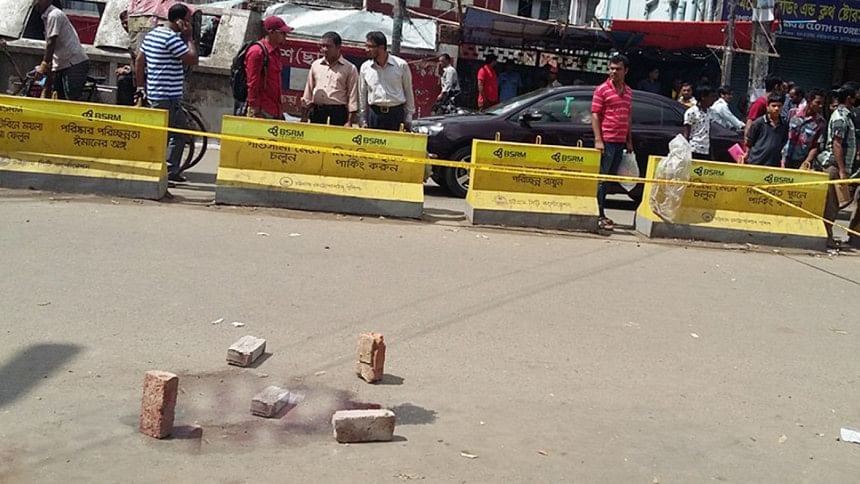 Motorbike riding assailants reportedly stabbed and shot dead the wife of a police officer in Chittagong city this morning.
The victim, Mahmuda Khanam Mitu, 32, is wife of Babul Akter, superintendent of police of Dhaka police headquarters, our Chittagong correspondent reports quoting Mohiuddin Mahmud, officer-in-charge of Panchlaish Police Station.
Mitu left her OR Nizam Road residence on foot to drop her son at a school bus at GEC intersection around 6:45am, the OC said.
Three miscreants riding a motorcycle stabbed her within 300 feet of her house, the police official said quoting locals.
Panicked over the attack, the son, whose age could not be known immediately, fled from the spot.
Later, the criminals opened fire to confirm her death, the OC said adding that a bullet pierced the left side of her head.
The victim's husband Babul Akter, who served as additional deputy commissioner of detective branch of Chittagong Metropolitan Police (CMP) earlier, got promotion as superintendent of police recently and was posted at police headquarters in Dhaka, sources said.
According to the CMP, Babul had led many drives against Jama'atul Mujahideen Bangladesh and other militant outfits in Chittagong, the OC said.
Militants might be involved in the killing, CMP Commissioner Iqbal Bahar said.
The law enforcers were probing link of militants with the murder, he added.
After visiting Chittagong Medical College Hospital where the victim's body has been kept, the port city Mayor AJM Nasir Uddin told reporters that "militants" through killing a police official's wife have thrown a challenge at the people and the state.
That's why the people and the authorities have to fight militancy together, he said.
The victim was innocent and such killing is "unacceptable", the mayor said.
Babul Akter and top officials of police and Rapid Action Battalion (Rab) were present there.