'Police action' on 2 journos protested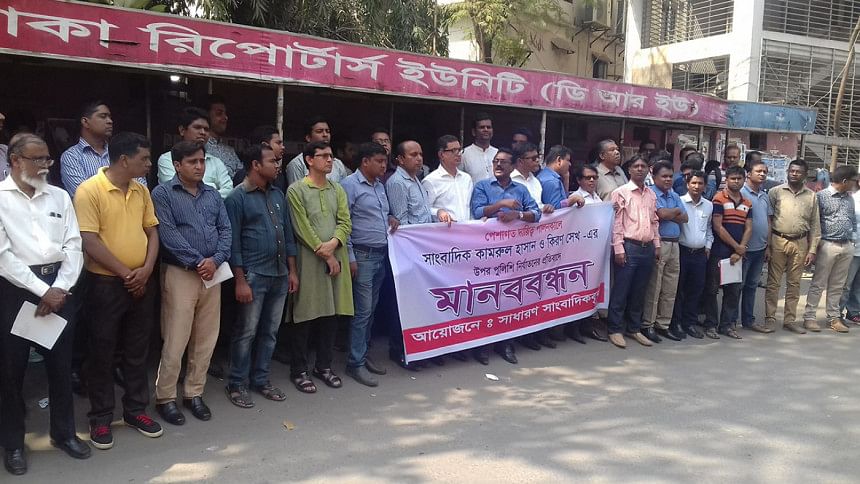 Journalists today demanded punishment of the law enforcers, who allegedly assaulted two journalists covering the police action on BNP leaders and activists at Nayapaltan yesterday.
If no action is taken against those involved in the next 48hrs, a protest rally will be held in front of the Jatiya Press Club on February 27 at 12noon, said leaders of Dhaka Reporter's Unity.
The DRU leaders were talking to reporters after holding a human chain in front of the press club protesting the "police action".
Journalists are being tortured while discharging their professional duties and if no measures are taken in this regard, journalists will go for tougher actions, former DRU president Shakhawat Hossain Badshah said.
The law enforcers allegedly assaulted staff reporters of Bangladesh Journal and Somokal Kiron and Kamrul Hasan respectively when they were discharging their duties yesterday during BNP's 'Black Flag' show in front of the party's central office at Nayapaltan.