PM stresses for good employer-worker relation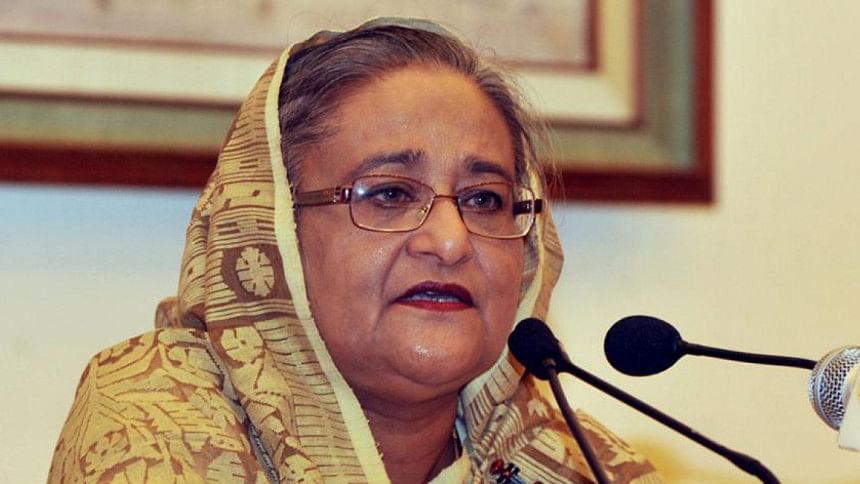 Prime Minister Sheikh Hasina today put emphasis on maintaining good relations between the employers and workers to boost productivity for the country's further advancement.
"The owners should always think that if their workers get a beautiful environment, production would be increased and the workers could work with happiness....so, creating such an atmosphere is very much essential," she said.
The Prime Minister also said the quality of the products would be enhanced if good relations are maintained by the employers and workers in mills and factories. "The owners would get more benefit from it," she opined.
The Prime Minister said this while addressing a May Day discussion as the chief guest at Bangabandhu International Conference Centre here this afternoon.
The Ministry of Labour and Employment arranged the discussion with State Minister for Labour and Employment Mujibul Haque in the chair. 
Chairman of the Parliamentary Standing Committee on the Labour and Employment Ministry Begum Mannujan Sufian, ILO Country Director in Bangladesh Srinivas B. Reddy, President of Bangladesh Employers Federation Salauddin Quashem Khan, Jatiya Sramik League President Shukkur Mahmud also spoke on the occasion. 
Labour and Employment Secretary Michail Shipar delivered the welcome address.
The Prime Minister said the workers will also have to take responsibility so their factory, which brings their bread and butter, is run well.
"You will have to keep in mind that you are leading livelihood through the factory. So you will have to work sincerely for sustaining it," she said. 
In this connection, she said both sides -- employers and workers -- have responsibility for maintaining good relations in mills and factories. 
"Everybody should have this responsibility...we want good relations between the employers and that workers and our mills and factories operate well, advancing the country further," she said. 
The Prime Minister called upon the industrialists not to set up mills and factories here and there by destroying farmlands. 
The government has taken steps to set up 100 economic zones across the country for further industrialization and creating more employment, she said, adding it would provide all utility services like electricity, water and gas. 
"You can set up mills and factories in these economic zones. But if you establish mills and factories here and there by destroying agriculture land, we won't give any utility services," she categorically said.
Sheikh Hasina also underscored the need for continuing the trend of development to achieve the goal of building Bangladesh as a middle income country by 2021 and a developed one by 2041. 
"We have firm belief that we could achieve the goal," she said. 
Noting that the aim of her government is to ensure welfare for the people, she said her government did not come to power to do business. "We came (to power) for the welfare of the people and we are working hard with this aim," she said. 
The Premier said the country is marching towards development and it is now a "role model" of development in the world. "It has been possible as we worked hard and spent labour," she said.