Pahela Falgun welcomed adorned in colours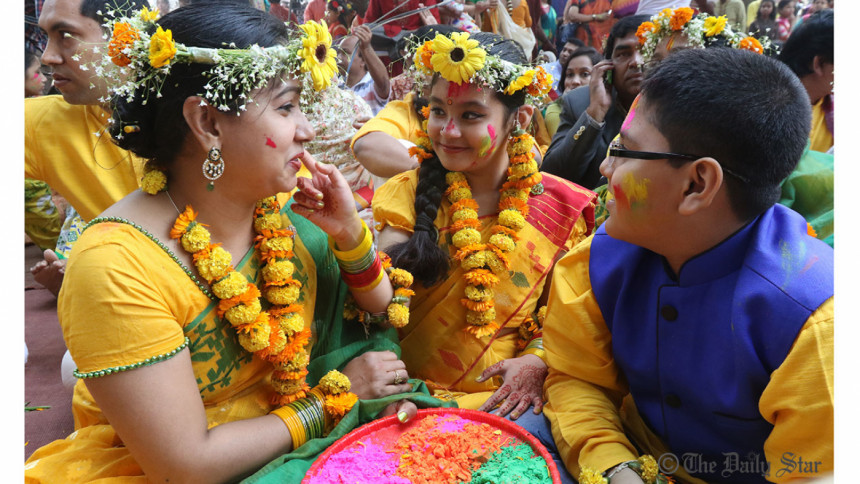 "Aha aaji ei boshonte eto ful fute, eto bashi baaje, eto paakhi gaay"
As the biting cold of winter bids adieu, people across the country are welcoming the advent of spring.
Basanta is here to paint the nature in greens, reds and yellows. Bright-orange Shimul and pink-white Kanchans are blooming, the dust and grime is being washed away to be replaced with the vibrancy of spring.
"Falgun cannot be described, it is simply felt. Nobody wants to stay at home. Hence, we are all out here in nature celebrating spring," says renowned naturalist Dwijen Swarma.
Men and women adorning the bright basanti (yellow) colour are swarming Dhaka University campus, Ramna Park and the streets of Dhaka interlaced with the music of Rabindranath's songs and the sound of drums to receive the arrival of Basanta.
Dhaka is not alone in the celebrations, many have gathered in Chittagong's DC Hill area on Nazrul Square Mancha to celebrate the arrival of spring.
The Bangali psyche has a knack for celebrating life. And what better day than the first day of Basanta?