Padma bridge: Rail route also to open by June 2021
Says Railway Minister
The government is working to open a portion of the rail route from Dhaka to Jashore through Padma bridge at the time of inauguration of the bridge in June of 2021.
The construction work of the rail route started in July 2018 and was scheduled to be completed by December 2024, Railways Minister Nurul Islam Sujan told journalists at Rail Bhaban in Dhaka today.
They are working on priority basis to open the 42-kilometre section of the route -- Mawa to Bhanga -- to meet the deadline, the minister said.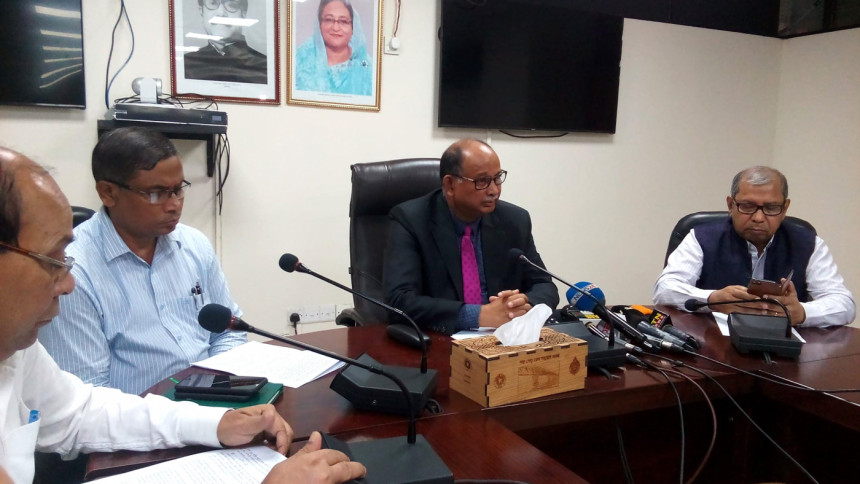 The physical work of the Bangabandhu rail bridge over Jamuna river will also start by January next year, he added.  
On August 29, Road Transport and Bridges Minister Obaidul Quader said the plying of vehicles on the Padma bridge would begin by June 2021.
"The Padma Bridge project has witnessed an overall progress of 73 percent. The way the work of the project is progressing, it is likely that the construction work of the bridge will be complete by 2020. Another 5-6 months will be needed to complete the remaining work," he said on that day.