No negative message from foreign businessmen, companies: Tofail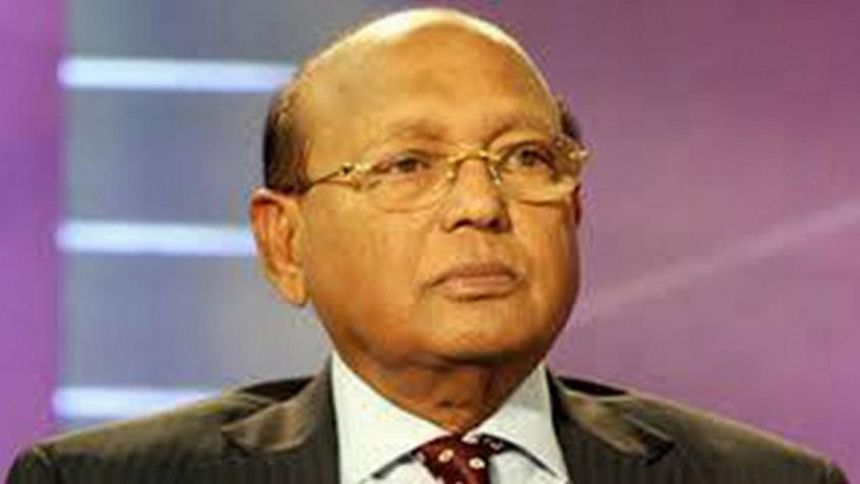 The recent killing incidents of foreigners will not have any bad impacts on businesses in Bangladesh as the foreign businessmen have no plan to leave the country, Commerce Minister Tofail Ahmed said today.
"I called a meeting with top level businessmen and business leaders tomorrow [Thursday] at the commerce ministry to discuss the current security situation and the status of businesses," Tofail said.
The minister told this to journalists after a meeting with the deputy commissioners (DCs) on the second day of the four-day DC conference at the secretariat in Dhaka.
With the current security situation, the minister instructed the DCs to build anti-terrorism unities in each district involving the common people across the country so that no militancy can thrive.
About the reports published in different newspapers saying that the foreign businessmen are leaving the country and the foreign importers are not coming to Bangladesh, he said, "Those are not true at all."
The actual fact is that usually, the foreigners go on leaves or vacations in the months of July and August, the minister said.
As a result, during this time less number of foreigners comes here, he added.
"Nevertheless, the security measures taken by the government were praised and helped restoring confidence among the businessmen and foreigners," the minister also said.
As for example, the killing of nine militants at Kalyanpur also helped restoring the confidence, he said.
"So far, we have not received any negative message from any foreign businessmen or companies."
"Many international businessmen and officials of foreign companies met me over the last few days and nobody said that they would reduce business from Bangladesh. They assured me that they will continue their businesses here," he said.
The businessmen at the district level are not worried at all, as the law and order is normal.
On the sudden missing and death of Hassan Khaled, president of Dutch-Bangla Chamber of Commerce and Industry, Ahmed said it is shocking, but the causes behind the incident are yet to be known.
The missing and death of the DBCCI president also will not have any bad impact on the domestic businesses as this is a separate incident, the minister said.
"The DBCCI president was known to me. He [Hassan Khaled] used to come to me for different purposes of the chamber," he said.
"The members of the law enforcing agencies are active to control the incidents like Holey Artisan at Gulshan and I am hopeful that such killing incidents will be stopped very soon," he said.
"I also instructed the DCs not to allow any Multi Level Marketing (MLM) company at the district level as many people have become the victims of cheating by depositing money to those companies," he said.